Most Smart TV models come with amazing streaming quality giving you a premium experience. They will provide perfect colored pictures and many channels of different genres, including news, sports, and movies. However, most of us want to learn how to jailbreak a Smart TV to get all the channels so our TVs can double as computers.
Typically, jailbreaking or rooting a Smart TV is the process of unlocking a Smart TVs operating system to be able to download apps, replace the firmware, delete unwanted bloatware, and customize anything you need. However, depending on the type or brand of your Smart TV, there are different procedures and tools you can use to jailbreak it.
In this write-up, we will have a look at the procedure and tools you can use to jailbreak a smart tv but we suggest to keep your eyes on TV User Manuals all the time. Read on to learn more!
What is Jailbreaking?
Jailbreaking generally means granting access to a device, thus removing any software restrictions the manufacturer intentionally places. Jailbreaking allows you full access to the operating system and all the features. It is called jailbreaking since it involves freeing device users from the 'jail' of perceived constraints.
There are many reasons that smart tv manufacturers intentionally block customers from fully using their products. Generally, the built-in software restrictions on smart TVs are geared toward the user's safety, legal protections, and revenue.
It is necessary to note that jailbreaking your tv allows you to access the operating system, download apps not approved by the manufacturer, and create a custom system. However, jailbreaking will create vulnerabilities in your smart device, which can open it to hackers.
With that understanding, let's dive in and learn how to jailbreak a smart tv.
How to Jailbreak Smart TV -Step by Step
image credit: amazeinvent.com
Different hybrid tv brands require different jailbreaking steps. Below we will review the steps to jailbreak a smart tv on various tv brands, including the Sony Smart TV, Samsung smart tv, and Hisense smart tv.
First, turn on your Tv and, using your remote navigate to the setting menu.
From the settings menu, go to the setup options. It will require you to use a PIN code to enter a particular tab. Most smart TVs usually have the pin in the instruction manual. If not, you can call the manufacturer's customer care for information regarding this.
It will now require you to select a language of your preference for further settings.
Then you will need to select a Country and proceed. Next, you will need to select the internet connection location in the new tab. Choose the right location and click on next.
After that, an auto-tuning option will appear from the channel type menu. Select digital and then proceed with auto-tuning.
After auto tuning is complete, click next, and it might ask for another scanning, select No and proceed.
You will select the internet service location again to proceed with further settings.
Now select the aerial option and proceed to next t enter the required passcode.
Then the screen will display an updated option, and you will select update now.
The update will start and might take longer to complete. When it is complete, it will request to turn off the smart tv; click on yes.
After that, turn your smart tv on again for the changes to apply. Now you'll be able to access all the restricted features on your smart TVs. Also, you can easily download the apps you want from the Google Play store.
How to Jailbreak Amazon Fire TV Stick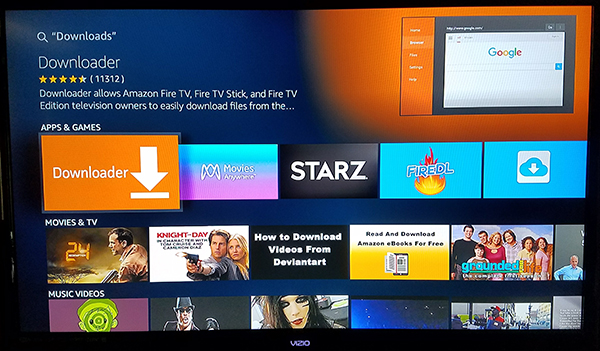 image credit: alphr.com
Jailbreaking the Amazon fire tv is almost the same as the Samsung smart tv or any other smart tv. However, there are slight differences, like you will need to create an amazon account and login credentials to set up first with the Amazon firestick. Follow the steps below:
Open the home screen of the Amazon fire TV using the tv remote.
Then select the setting menu of the TV, and under setup options, select the preferences of the tv.
Under that, you will find the privacy settings. Click on the privacy settings and turn off all the listed limitations.
Save the settings and navigate back to the previous window using the back button on the Tv remote.
Then turn off the data monitoring option, usually under the privacy settings menu.
After that, go back to preference and select the featured content option. Turn off all the listed settings under this tab, including audio autoplay and video autoplay.
Then, return to the preceding screen, click on the My Fire TV option, and open the developer mode.
Choose Apps from unknown sources, click on options, and then turn it on. You are successfully jailbroken and can download apps directly from the Amazon App Store.
How to Jailbreak Smart TV Using KODI App
image credit: seehowitisdone.com
Kodi app is open-source software that supports video and audio file formats from different sources. Being a free app, it can be downloaded on iOS, Linux, Windows, OXS, Android, and TVOS. Here is how to jailbreak Samsung or sony smart TVs using Kodi App.
First, you will download and install Cetusplay from the google play store. Then let it install apps from unknown sources.
Open the Cetusplay and search for Kodi and install it on your tv.
Then transfer the APK file to your Smart tv and access it via the File manager.
After that, install the APK on your TV. This way, you can now use the Kodi app to get through to unrestricted access.
While you can use Kodi on sony and Samsung smart TVs, they only work on the older Versions. The latest versions no longer support Kodi.
What Should you Do After Jailbreaking?
Image credit: i.ytimg.com
After jailbreaking your device, you are more vulnerable to hackers, trackers, and malware seeking to collect your data and private information. Therefore, it is necessary that you install a reliable VPN as soon as you can.
A reliable VPN will ensure that your IP address stays hidden and your data is well encrypted as well. As a result, you will be safe from cyber attackers and your internet service provider. Furthermore, if cybercrooks get a hold of your data, it'll be useless because it's heavily encrypted.
Advantages of Jailbreaking
Image credit: neuf.tv
1. Customize and Personalize Your Device
Manufacturers prevent you from making changes to your operating system. Suppose you Jailbreak your device to unlock the power of making it unique and customizing it. Jailbreaking allows you to change certain feature limitations and customize your operating system.
It allows you to add custom icons, wallpapers, screensavers, and menu items. So you are free to do anything you want with your device. Again you will gain full control over your device is one of the main reasons jailbreaking is worth it.
2. Downloading unauthorized apps
In most cases, you can only download apps that the manufacturing company approves, and you can't install anything outside their share of influence. So getting your TV jailbroken will allow you to download unauthorized apps on your device.
Jailbreaking allows you to install software, apps, or even games from other stores or sites without worrying about the manufactures approval.
3. Unlocking carrier restrictions
As we mentioned, jailbreaking a smart TV allows you to unlock carrier settings, letting you switch carriers if you'd like.
4. Deleting Pre-installed Apps
Different devices come with different pre-installed apps, and it is, in most cases, very hard to uninstall them. However, jailbreaking your smart device will allow you to do that without worries, and you can even download alternative apps.
5. Better web browsing
A Jailbreaking on a smart TV can also allow you to download and install a Web Kit browser. The web kit lets you view your favorite websites quickly and without restrictions. Note that the web kit is not recommended for long searching periods.
6. Improved theft protection
When you jailbreak your smart Tv, you get improved theft protection. Most smart tv Activation Lock protects your device from being erased and reused if they are stolen. In addition, you can install GPS alerts on your television. This will help greatly if your tv is stolen.
Risks of Jailbreaking a Smart tv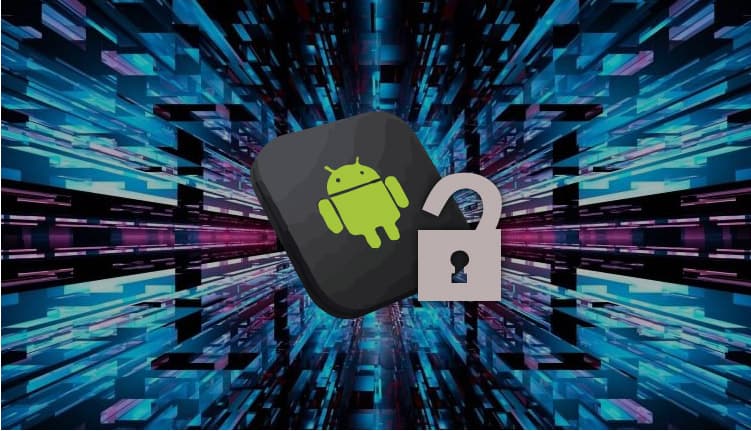 image credit: bestdroidplayer.com
1. Security Risks
Jailbreaking a smart device is safe if you use a virtual private network (VPN). However, downloading software tools or programs can risk your device and sensitive data. In addition, these tools can open doors for invasive spyware and other viruses.
When you jailbreak your device, you lose all the device's security measures, and you will not receive system updates and security updates. For your safety, you need to use a VPN after jailbreaking your Tv to protect your device from hackers.
2. Breaking the Device
When you jailbreak a smart tv the wrong way, there are chances that you might break your device. Most of the time, cracking tools mess up your TV software tools. This may lead to problems that can even render your device useless.
So before you Jailbreak a smart tv, you need to conduct proper research and don't just use any link you find on the web.
3. You Might Lose Your Warranty
Technically, your warranty is void once you jailbreak your smart TV. Jailbreaking can lead to software and hardware issues; if this happens, the manufacturing company's warranty will not cover it. However, if the TV is already out of its warranty period, you don't have to worry about it.
4. Random Crashes
Jailbreaking your system means the manufacturing company is no longer taking care of it. Therefore the software you use can cause you to encounter random crashes and compatibility issues without regular updates.
5. In-built features behave differently
In addition to all the mentioned risks, you might find that the inbuilt features on TV may behave differently. For example, some features may load slower, and others might even stop working completely.
6. Incompatibility with some apps
Although jailbreaking your smart TV will allow you to access most restricted apps, you will not be able to access some. Some official apps are blocked for some devices for security reasons and to deter piracy.
Is jailbreaking legal?
Generally speaking, jailbreaking is not illegal. However, laws are different in different states and countries. While it is legal to jailbreak a smart tv, using illegally acquired apps is not legal.
Again, different manufacturers have different policies in regards to Jailbreaking. Some do not support it, but most do not have legal threats about jailbreakers. In regards to the law, jailbreaking smart devices makes warranties void, meaning if something goes wrong with your Tv, you will not have something to fall back to.
Frequently Asked Questions About Jailbreaking
1. Is jailbreaking safe?
While jailbreaking a smart tv is legal, it is not necessarily safe. Jailbreaking a tv allows cybercriminals to hack your devices easily. In other words, jailbreaking your device damages the manufacturer's dedication to security.
When you jailbreak your device, you might stop receiving updates, including the security updates that manufacturers release, leaving you more exposed to security threats. Apart from that, several disadvantages come with jailbreaking smart tv.
2. Can someone hack Samsung smart TV?
Samsung smart TVs run on the Android tv operating system and Linux kernel operating system, which is pretty good. However, the smart tv can still be hacked, especially if you jailbreak Samsung smart tv.
Most smart TVs are hacked via smart cameras or microphones through malware. In addition, smart TVs can easily connect to your internet, and hacks can put your data into a more unreliable security system.
3. Can you download 3rd party apps on Smart TV?
Yes, you can download third-party apps on your Samsung Smart TV. To download the party apps, you will first enable installation from unknown sources on your Samsung smart tv. It is, however, necessary to note that installing apps from untrusted sources can be unreliable and, in some cases, dangerous. Therefore you will in to install apps from trusted sources.
Go to Settings>General>System >System Security to enable this setting. This will enable your Samsung TV to download apps from third-party sources. When that is done, you will install any app you want.
Image credit: iicybersecurity.com