To cancel UseNeXt, you'll have to go through a rather complicated process. After completing the procedure, the website will inform you that… canceling online is not possible, and you have to call them. By phone.
We recommend you skip that step and just send them a letter, an email and call directly through the number found in the contact section of the page.
Best would be to do all three at the same time. Very user-unfriendly!
Old tutorial (outdated):
If you signed up for a free trial on the UseNeXT website and don't to be billed after the 14-days period is over, you have to cancel in time. Fortunately this is rather easy, using their website you just have to click a few buttons to either cancel or change to a different plan. First, you have to log into the members area using your username and password. Click on "My Account" on top of the site, and select "Cancel subscription".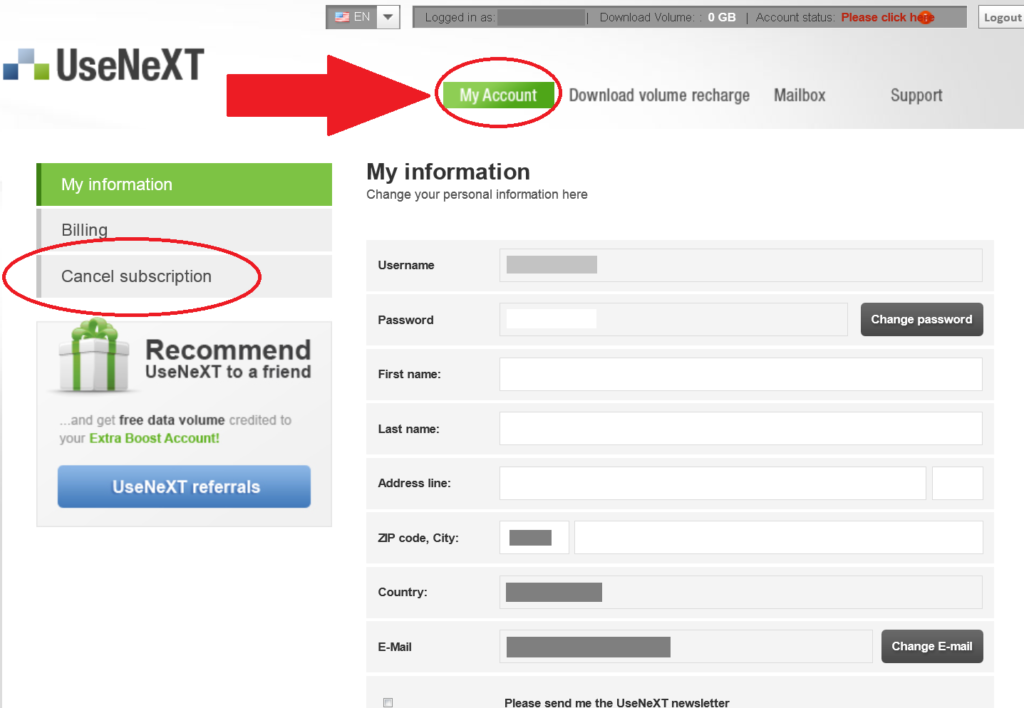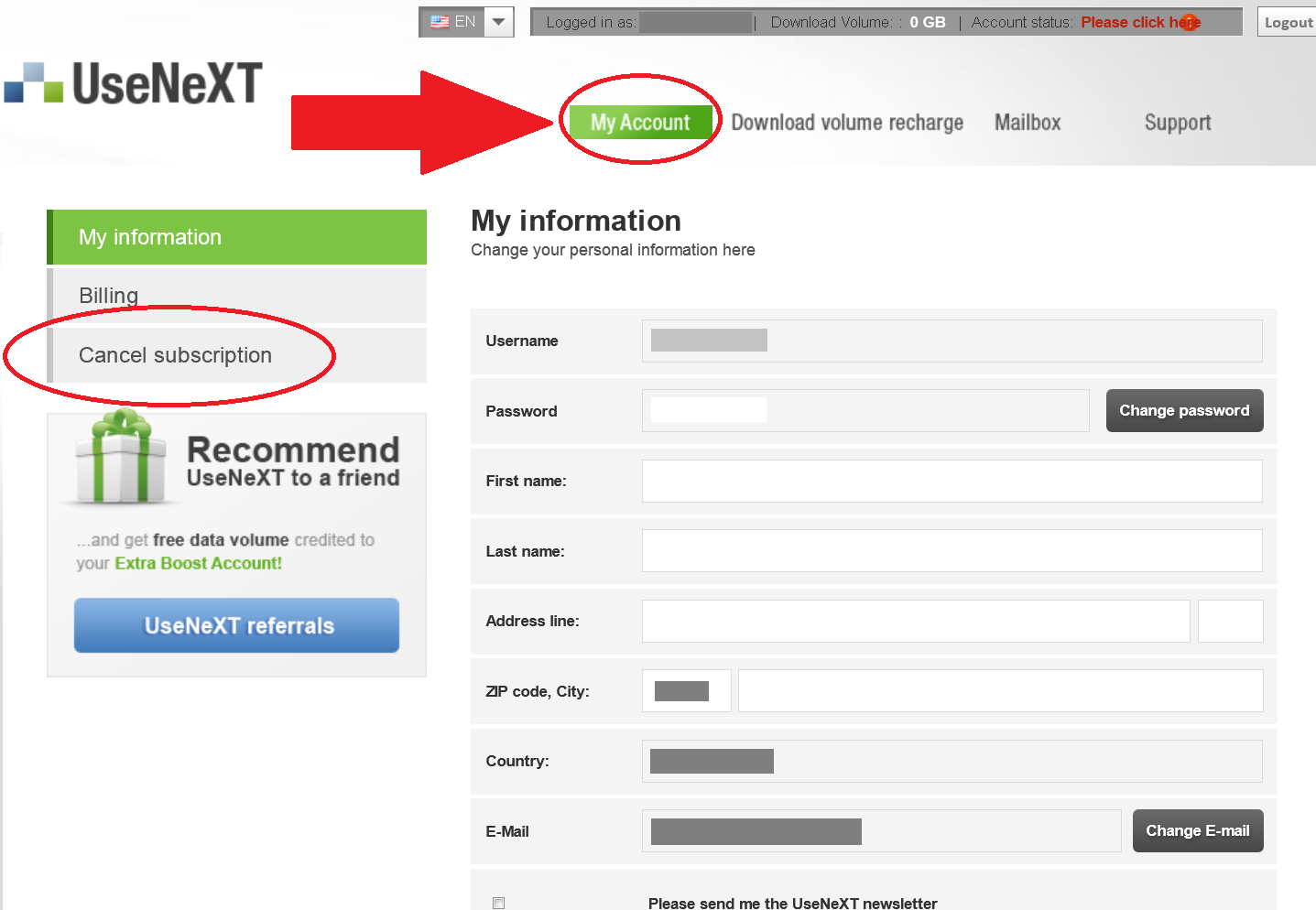 Now, you'll see a site, in which UseNeXt will try to convince you not to cancel but rather, ask for support or switch to a different package. In case this isn't an option for you, scroll down to the bottom on the page and find the "Cancel" button: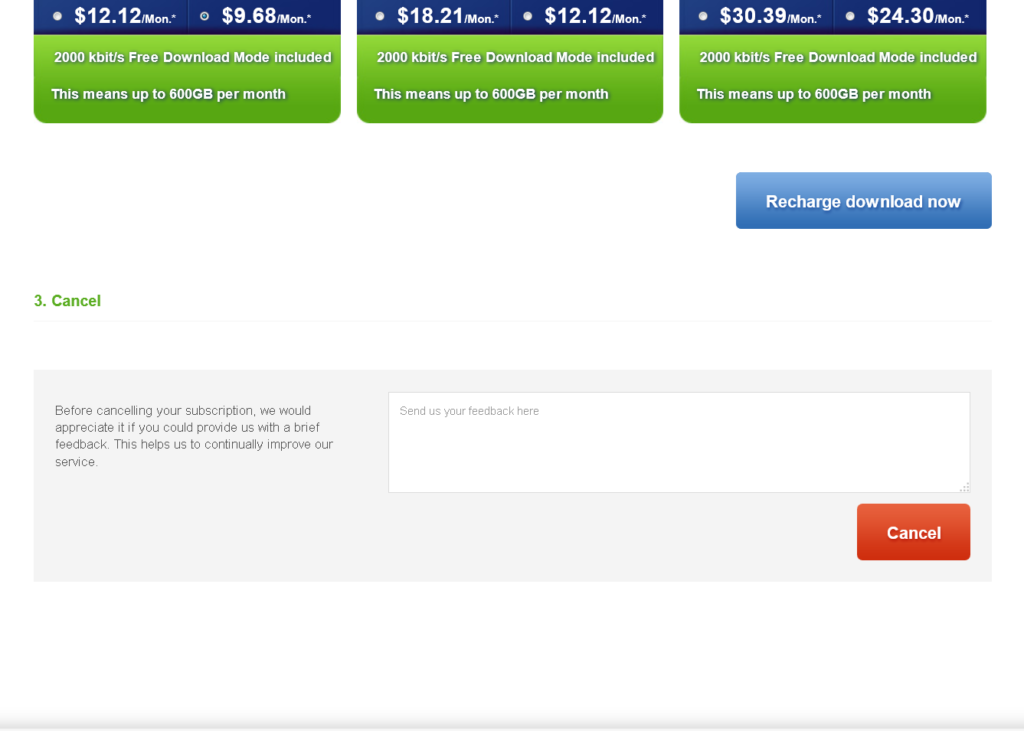 After clicking it, you'll have to do a final click on the final page, and you're done: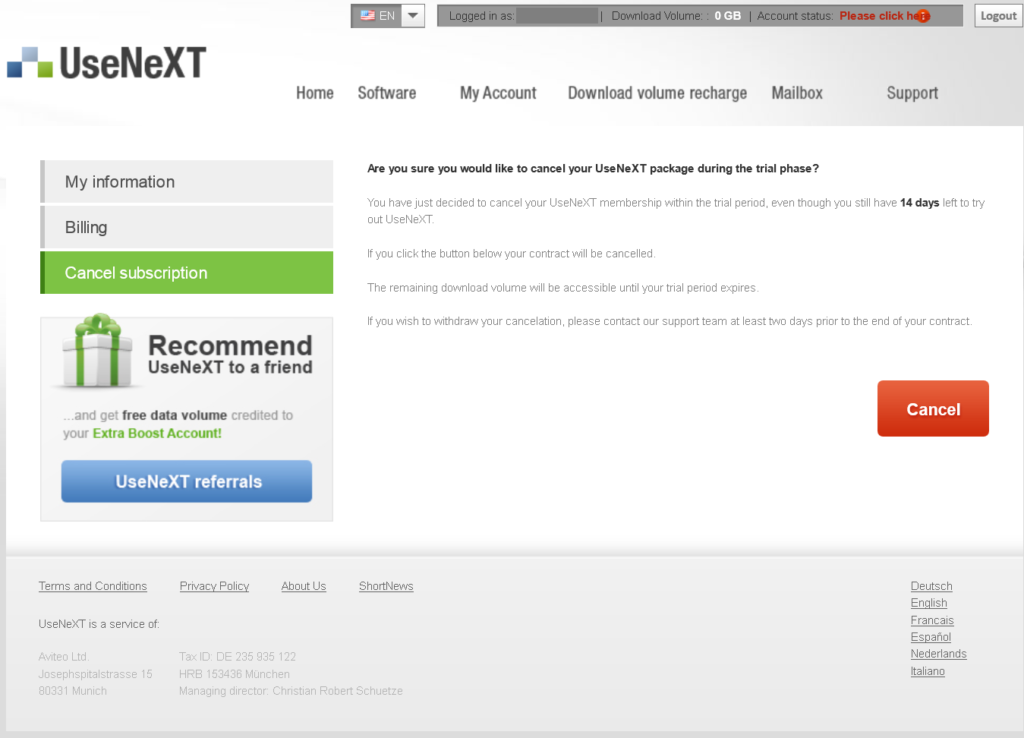 Voila! Your trial has been canceled, and you won't be billed.
[x_alert heading="Important: Are you protected?" type="success" close="true"]
You should never download anything with eMule before protecting yourself with a VPN.
The eDonkey / eMule network is under strong surveillance and dozens of users are getting sued each day.
Click here to protect yourself.
It will only take you a few minutes.
[/x_alert]