This tutorial is part of our IRC downloading series. If you don't know what this is about or want more information, click here for the basics of IRC downloading.
Introduction: XDCC Downloading For Beginners
Part 1: How To Configure mIRC For XDCC Downloading
Part 2: How To Download With mIRC
Part 3: Troubleshooting
A quick recap: IRC is a chat network, consisting of thousands of servers with a bunch of chat channels each, and on some of these you can find all sorts of media and software – and downloading is often lightning fast! Despite being around 20 years, this distribution channel is still alive and kicking ass.
So, are you ready to get started? We are!
The video shows the same steps as described on this page. Watch the full tutorial
Step.1: Get mIRC and install it
https://www.mirc.com/get.html is the official site, so get the free IRC client from there and run the installer. After running it for the first time you'll be greeted with a trial notice – just ignore it and click "Continue".
Step 2: Configure mIRC according to the following instructions
The options should open automatically, if not, click on the little icon to the top left of the screen: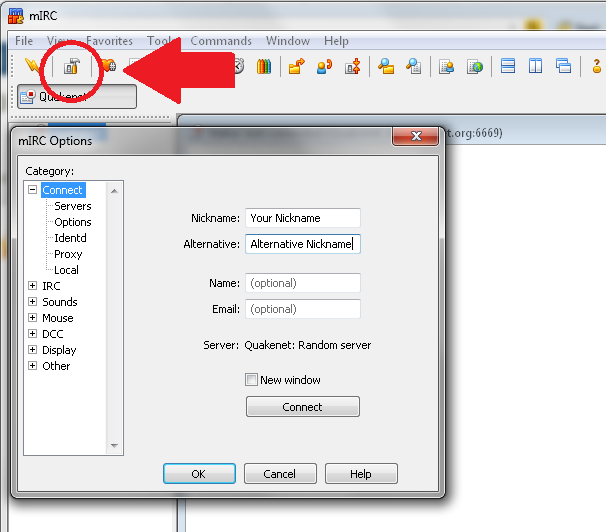 Enter a nickname, an alternative nickname, your name and your email address (the later two should be, of course, made up).
Next, go for "IRC" and check the "rejoin channel when kicked" box: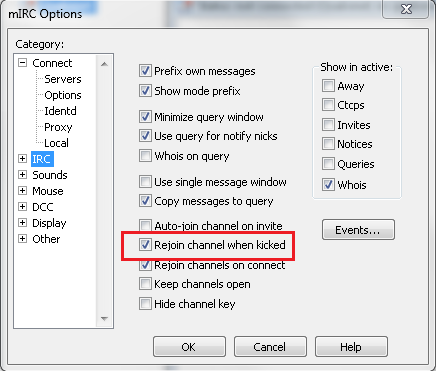 Next is "DCC": Select "Auto-get file and if file exists, resume". This is absolutely crucial, and although the security warning is correct about you not wanting to download and open just anything you're send, just only click on what you actually wanted to download and you'll be fine.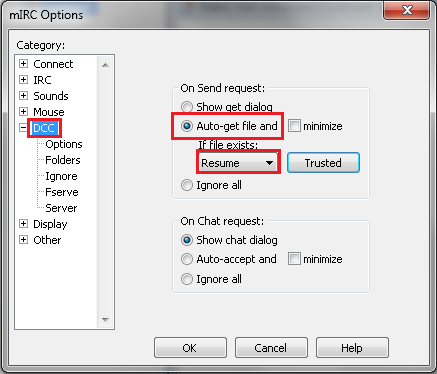 This next option is extremely important: Go to "DCC – Ignore" and select "Disabled", while also unselecting the checkbox "Turn ignore back on", because otherwise you won't be able to download anything.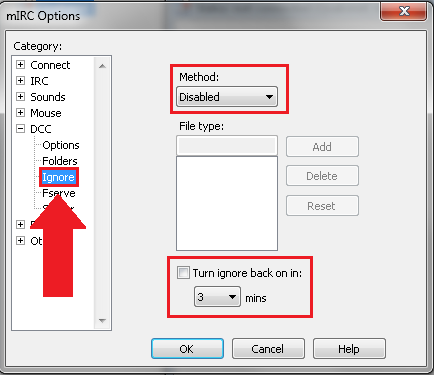 "DCC: Options" is also worth a look, although it's optional: Remove the checks for beeping sounds unless you like being notified when a file transfer is finished.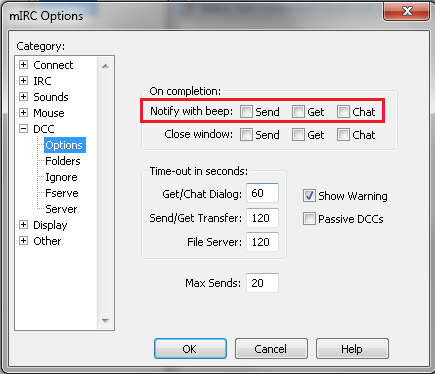 Same goes for "Sounds". mIRC just loves to make beep for absolutely anything, and it can get quite annoying after a while.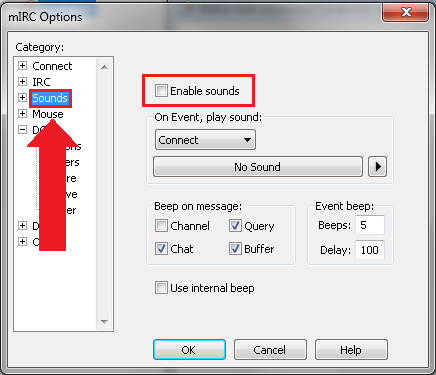 Last but not least, "DCC – Folders" allows you to select the folder you want your stuff to be saved to. Edit any of the entries as you please (by default, audio files are moved to a different folder than regular downloads, but you can change that if you want):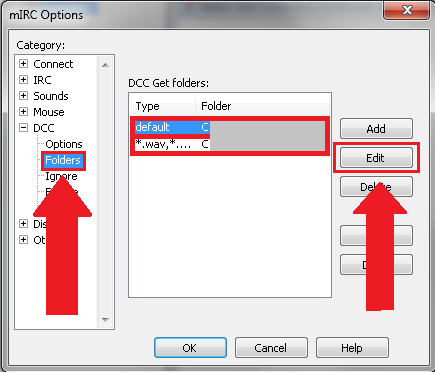 [x_alert heading="Before you download:" type="warning" close="true"]Even though XDCC is safer than torrents, we absolutely think anonymization is a very good idea. We recommend a good VPN, as it is very easy to setup and very secure. Click here to get one right now.
Hit the "OK" button to save these settings. Fantastic! mIRC is all setup and we can get to the good stuff… shall we begin? Then click here for… Part 2: How To Download With mIRC
Other parts of this series:

Introduction: XDCC Downloading For Beginners
Part 1: How To Configure mIRC For XDCC Downloading
Part 2: How To Download With mIRC
Part 3: Troubleshooting