Youtube is the number one video viewing site and the second largest search engine in the world. However, with all this popularity, you will find that it is not available to everyone or in every country. For instance, in countries like China, Iran, South Sudan, and Eritrea, Youtube is blocked because it does not conform to censorship requirements. So learning how to unblock Youtube videos might come in handy in enjoying your favorite videos.
Why is YouTube Blocked?
Youtube is the number one video viewing site and the second largest search engine in the world. However, with all this popularity, you will find that it is not available to everyone or in every country. For instance, in countries like China, Iran, South Sudan, and Eritrea, Youtube is blocked because it does not conform to censorship requirements. So learning how to unblock Youtube videos might come in handy in enjoying your favorite videos.
YouTube can be partly restricted or entirely blocked, depending on several reasons. However, these reasons are broadly divided into two categories: the whole Youtube site or specific videos.
A site-wide Youtube block is usually caused either by a network administrator blocking the site or by internet censorship by your government. On the other hand, here are some of the reasons why certain Youtube videos are blocked:
The network has blocked access to Youtube since your work or school administrator has blacklisted certain Youtube content.
The video is restricted on broadcasting rights, meaning it's unavailable in certain countries. In most instances, this is brought about by either the site or organization being restricted from broadcasting the content in that region.
If the specific video you want to watch has technical issues, it could cause Youtube blocks.
If the Youtube account owner or video owner has restricted their content, it will also prevent the videos from playing in your country or region.
When the government sets up national internet censorship to limit anyone in the country from accessing specific videos or the YouTube website.
Regardless of the restrictions on your Youtube viewership, this guide has provided some of the best methods to access Youtube. We have detailed information on each method to unblock Youtube at school, at work, or in countries that censor the internet. Let's get started!
Best and Easiest Way to Unblock Any YouTube Videos using a VPN
image credit: m.economictimes.com
One of the most reliable and convinient ways to access Youtube videos is through a VPN (Virtual Private Network). Chances are you already have a VPN for internet private internet access. So if your VPN is from a trusted service provider, you can use it to unblock Youtube videos from anywhere. The VPN will change your IP address and allow you to access Youtube, allowing you to watch blocked Youtube videos.
With VPN, you will not only get a secure network, but it is by far the most convenient and minimal learning approach to watching restricted Youtube videos. But before you start, you will need to choose and get the best VPN. Express VPN, Nord VPN, Cyberghost, and Windscribe are some of the best providers we have in the market.
Nevertheless, you will also need to consider several factors while picking the VPN server. First, you need to ensure that the VPN provides multiple server locations. Also, it will be best to get optimized VNP with better speed. Finally, a multiple platform VNP will allow you to stream from different devices simultaneously.
It is, however, paramount to note that some countries that have blocked Youtube also do not allow you to use a VPN. So before downloading and installing the VPN, you need to know your nation's policies regarding VPN access.
When you have settled on the VPN that suits you best, you can continue to follow the subsequent steps to unblock your YouTube videos.
Step 1: Download and Install your preferred VPN app
Proceed to the download page of the VPN of your choice and download the app on your device. To download, double-click on the download file. Then follow the installation wizard to finish the setup.
Step 2: Connect to a server
Open your VPN app and toggle it on to activate the VPN for your current internet connection. Remember, VPN services work by hiding your IP address, and it does this by routing the internet traffic through a different region, allowing you to view blocked Youtube videos. Nonetheless, if your VPN is routing traffic via a region that can not access YouTube, you will not be able to access it. So it would help to choose the region you want your traffic to be routed through.
Step 3: Open Youtube
Open the Youtube app or www. Youtube.com on your browser and look for the blocked video you want to watch. If the video is allowed in the VPN region you added, the video should start playing. If you can not find the video or it doesn't play, try changing your VPN's regional settings and refresh the page.
Other Alternative Methods to Unblock YouTube videos
While unblocking Youtube via VPN is the easiest and most convenient method, there are other methods you could use, including:
1. Use a Proxy Server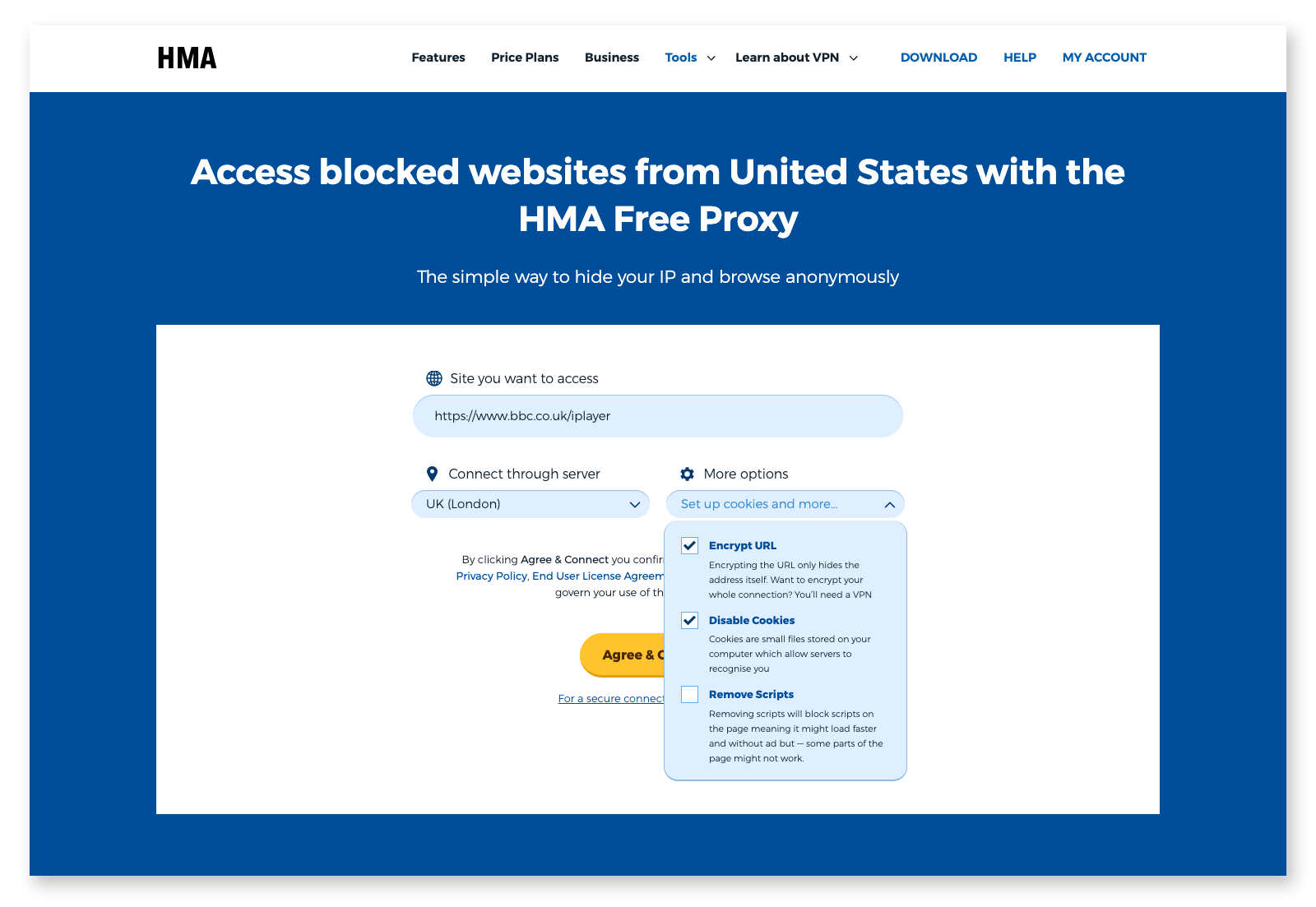 image credit: academy.avast.com
Proxy servers work like VPNs, but they are less secure. A proxy server changes your IP address, though it does not encrypt your traffic, so your data is much easy to find. The advantage of using a proxy is that it provides quicker connectivity, a load balance between services, and access to blocked resources.
To Access YouTube with a proxy, you only need to open the proxy server and paste the Youtube video URL. This way, Youtube will open under the impression of the proxy's web page, making it difficult for the firewall to know you are visiting the site.
2. Unblocking YouTube With Google Translate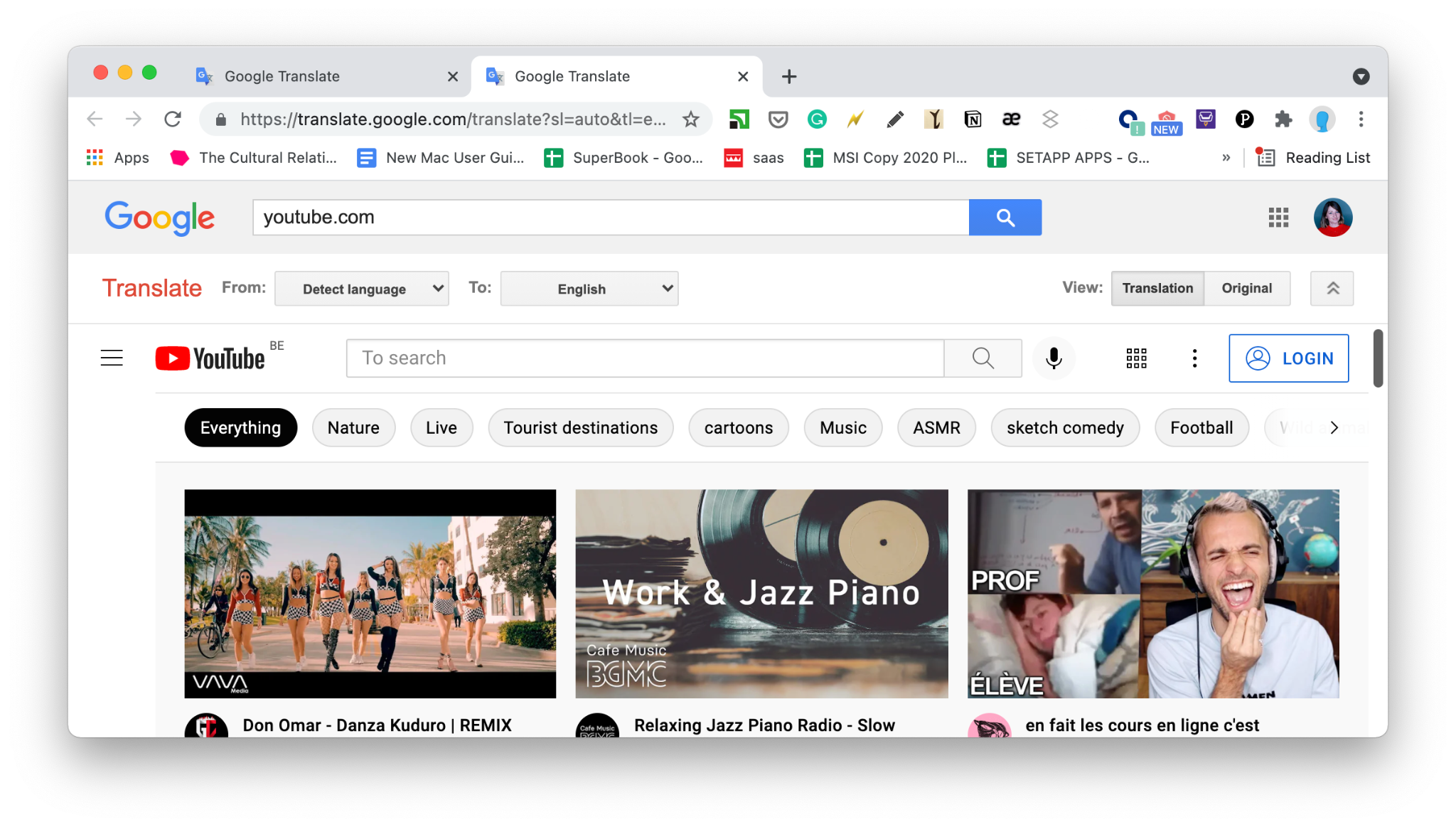 image credit: imgix-blog.setapp.com
At times it might be hard to use a VPN or Proxy server to unblock Youtube since some network administrators limit the approval to install the software. So this is where you use Google translate to unblock Youtube.
To use this method, you will enter a link into Google translate, which will output a clickable URL with Google as the main domain. Then, just open Google translate, ensuring that the input language is set as detect language and the output language is English. Of course, doing this will fool the network that you are accessing the translation instead of the Youtube videos. This method will mostly work for work or school computers.
3. Unblocking YouTube With the Tor browser
image credit: pathofex.com
Just like the proxy and VPN, Tor or Onion Router also works by hiding your IP address, but it is wrapped inside a browser. The good bit about Tor is that you do not need to connect to any proxy server since it is automatically enabled. And rather than using Tor to watch Youtube videos, you can use it to get better privacy and internet data security.
Basically, Tor sends your web traffic via multiple servers, ensuring that your Youtube servers see the IP address of the exit node. The only issue with Tor is that there may be decreased speed and an increase in latency. So Youtube videos may take longer to load, and you might experience a lot of buffering.
4. Simply Download YouTube Videos directly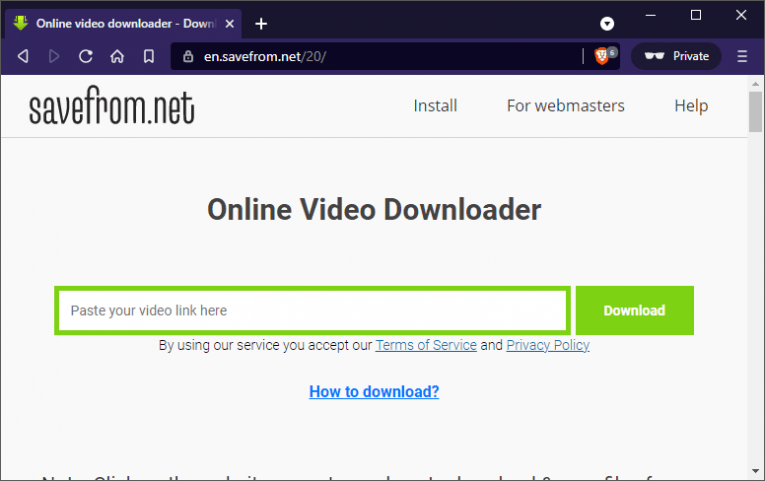 image credit: cyclonis.com
If you have tried accessing Youtube videos to no avail, you can try downloading the particular video you want to watch. The amazing thing is that several sites are designed to help you download Youtube videos.
The downside is that you will need to plan to download the specific Youtube videos you want to watch. Again this method uses up your device's storage space and does not work on smart televisions because you can not download content from them. Furthermore, it does not allow you to preview videos to see if you will want to view the entire video.
That said, there are several tools you can use to access and download Youtube videos directly over the web. The best tool to use is Savefrom. To get started, you require to go to "www.ssYoutube.com" or savefrom.net, then enter Youtube and search for the video you want to view. After that, copy the video's URL from Youtube, paste it into the SaveFrom or SSYoutube website, and simply download it.
5. Use an IP address instead of a URL
image credit: wikihow.com
Another way to get around the YouTube block is by using an IP address instead of a URL. So if you want to access blocked Youtube content using this method, you will enter "Youtube.com" in the URL bar. This method will be the best when internet censorship is from a school computer.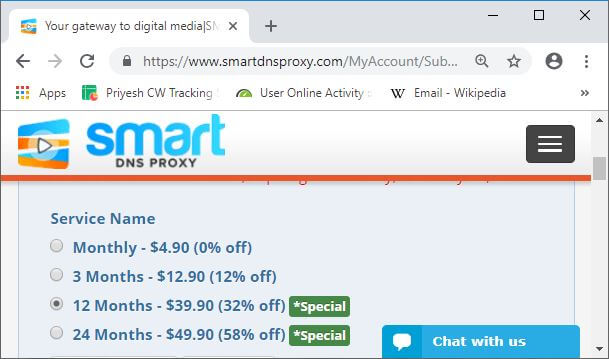 Image credit: vpncrew.com
SmartDNS work similarly to VPNs and proxy servers. It changes your IP address to access blocked content, provides faster internet connections, and bypasses network restrictions. The best bit that SmartDNS is that it is faster than any proxy server since it does not use encryption, meaning traffic is not routed.
Smart DNS Proxy changes your device's DNSwhen accessing regionally blocked content from websites. Your data is re-routed via a proxy server conveniently located in the country where the website you are trying to access is based.
7. Use Tethering Hotspot
Image credit: differencebetween.info
Another method to get around a YouTube block is by using a tethering hotspot. For instance, if your network administrator blocks Youtube, connecting your school computer with the tethering hotspot will shift the internet connection from the school's network to yours. Thereby helping you unblock the YouTube block.
8. Use free YouTube unblocker
Free Youtube unblockers can also help you bypass Youtube restrictions to access the videos you want to watch. Again, this is one of the most undemanding ways, but it is not necessarily secure. The thing is, they will not provide you with the great anonymity you might be looking for.
Therefore, using these free browser extensions might not be sensible if you are concerned about security. So it might not be knowledgeable to use this method if you are trying to access a Youtube video that has been censored in a country.
Is Unblocking YouTube Legal?
The legality of unblocking Youtube videos depends on your region or country. Most countries worldwide have made it completely legal, but a few countries have made using servers like VPNs illegal. Basically, it is not illegal to bypass network restrictions or a network firewall set by your school, ISP, or workplace for streaming services.
However, in countries where the Youtube site is completely banned, unblocking Youtube might be considered illegal if there is a law against using the Youtube website. Again unblocking region-restricted videos due to broadcasting rights can also be considered illegal if you download and share the content. However, watching the video on the platform alone is legal.
So, before you unblock Youtube videos, you need to know if your region has set regulations on the same. However, you should note that the Youtube terms ad conditions do not restrict you from using VPN or proxy.
Can YouTube Detect VPNs?
Yes, Youtube can detect or even block VPNs, but it does not really care about them because people use them to unblock and watch Youtube videos. The thing is, most proxy servers and VPNs are not difficult to recognize since there are databases that are designed to detect VPNs. So, when you access a website with a VPN on, it can identify that you are using a VPN using your IP.
Final Verdict
YouTube being a video streaming platform, it is used as a reliable platform to convey different information across the world. However, it is blocked by many schools, workplaces, and countries worldwide, making it difficult to access. Therefore, we recommend trying some of the methods we have mentioned to make Youtube free and easy to access from any location.
Image credit: helios-i.mashable.com