If you often find yourself in a situation where you would like to have something transcribed for you in real-time, it means that you need to reach for the transcription software. We know that it is not easy to find a perfect software that you can completely trust, sit back and relax while it transcribes your virtual meetings or audiobooks. Therefore, we will introduce you to One Transcriber – your new trustworthy and reliable tool.
What can I do with One Transcriber?
One Transcriber is not just a basic transcription tool but your virtual assistant which will give you the real-time captions and subtitles of anything that is currently playing on your PC. It is extremely accurate and fully automated, so you won't ever again have to worry if you have misheard a word or two during the meeting.
As already mentioned, these real-time transcripts can be generated with any type of audio or video file, whether it is a meeting, online lecture, live event, audio recording, or video recording.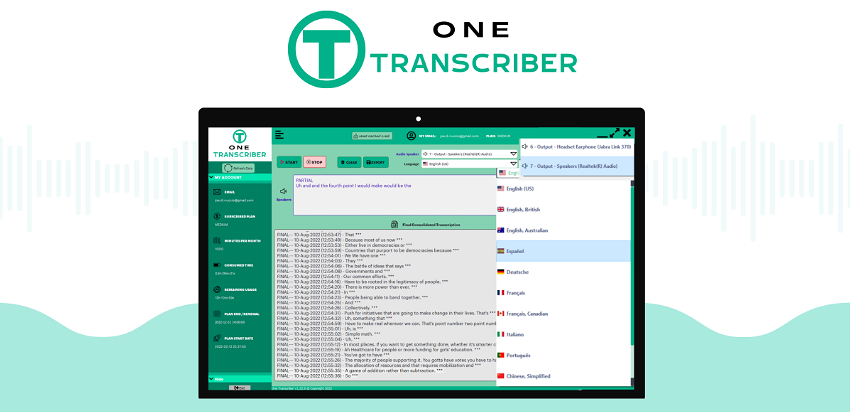 Thanks to artificial intelligence and speech-to-text algorithms, with One Transcriber you will be able to automatically turn the words into text. The only thing you have to do is pick the audio device that you want to have captured. After that, you will have live captions both on your browser or apps such as Zoom, Microsoft Teams, or Skype.
What about languages?
Since one can encounter different languages during meetings and live events, One Transcriber has taken that into consideration, as well. With this tool, you will be able to generate transcripts in 12 world languages.
It supports three main varieties of English – US, British and Australian. Moreover, it offers transcriptions in German, Spanish, French, Canadian French, Italian, Portuguese, Chinese, Japanese, and Korean.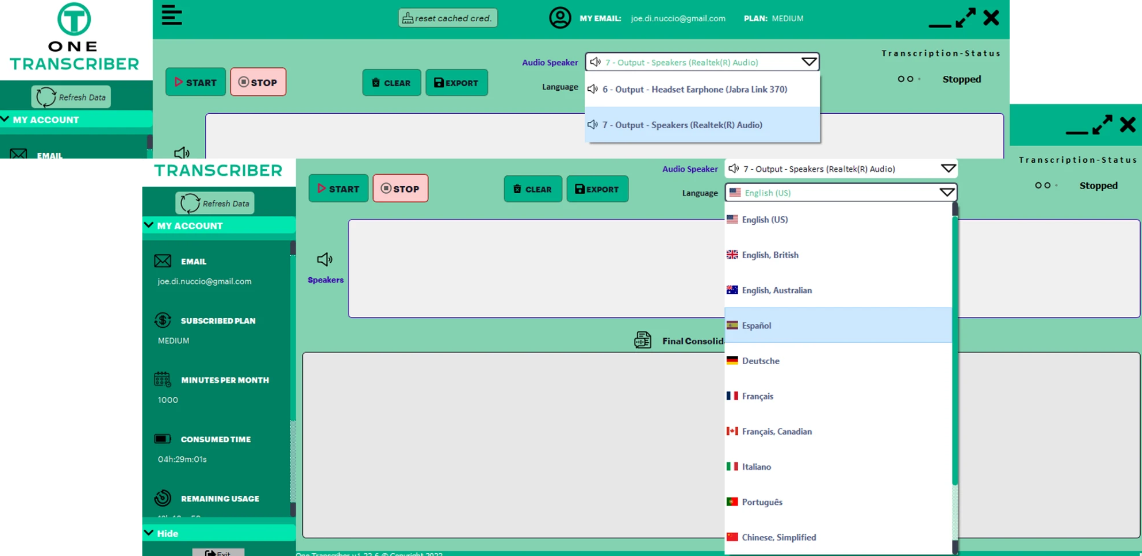 With this tool, having language classes has never been easier and more practical. Also, if you are conducting a meeting with international partners or clients, with One Transcriber things will become a lot easier for you. The best thing is that you can arrange everything in only a few clicks because the tool will automatically show you language options and a list of audio devices.
What other features does One Transcriber offer?
There are two ways of viewing the transcripts. Firstly, you can see partial transcripts as they are being generated in the live box to catch up with the speaker more easily. Secondly, when the transcript is fully done, you will be able to view the whole piece of transcribed content in the final box and even view the timestamps.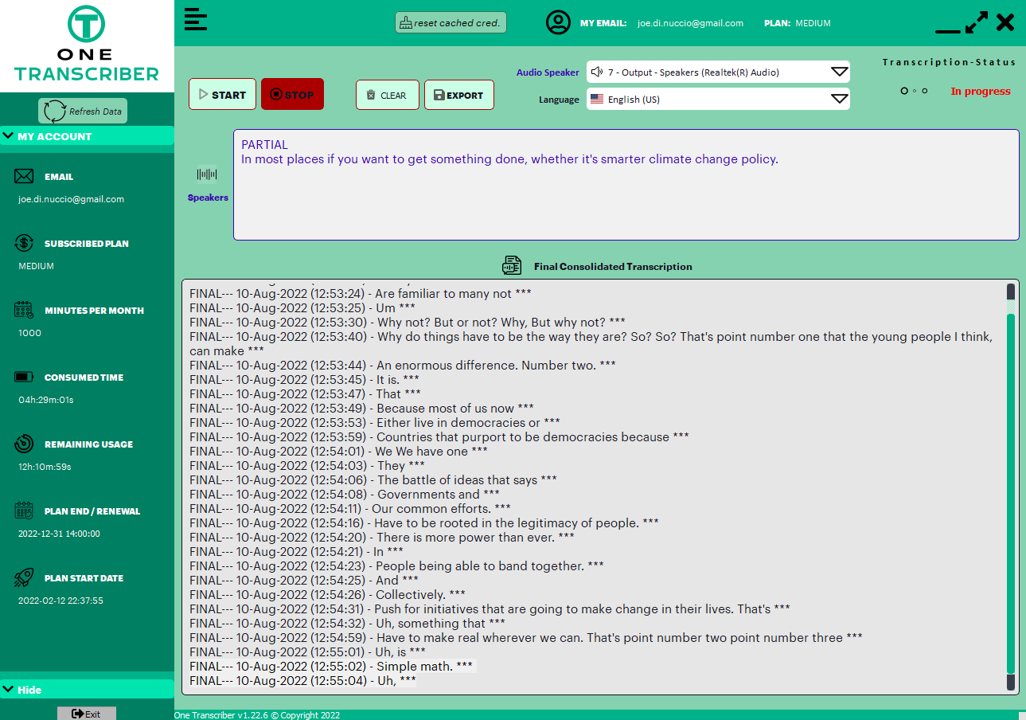 When it comes to saving the transcript, you can do that directly from the final box or copy-paste it to a new document. They can also be exported as DOC or TXT files and easily shared with others.
Another great thing is that you can cut out the parts with "um" or any non-articulated sounds to get a clear text. With One Transcriber, you can edit and update any transcription immediately when it is being generated or once everything is done by clicking on a certain part of the text.
Conclusion
Being fully concentrated to hear what one has to say in a virtual environment can sometimes be extremely frustrating and tiring, especially if you are not that fluent in the spoken language. This is exactly why One Transcriber was designed – to make your life easier.
With this tool, you can transcribe everything in real-time and save the transcriptions for later. You can see more details and start using One Transcriber by following this link: https://appsumo.8odi.net/zaYOO7.