Every good band goes on tour every once in a while. You have recorded a few songs, released them, and received good feedback. Now it's time to test your mettle in front of a live audience and you must now set up a live show for your indie band. This is easier said than done since you likely don't know how to.
As an indie band, you will likely not have the backing of a record label which means most, if not all, of the planning and execution, will be done by you. The task seems daunting, but if you do it the smart way, you can make it much easier for everyone involved. There are certain things you can do to make your job setting up your indie concert easier. We'll look at a few of them today.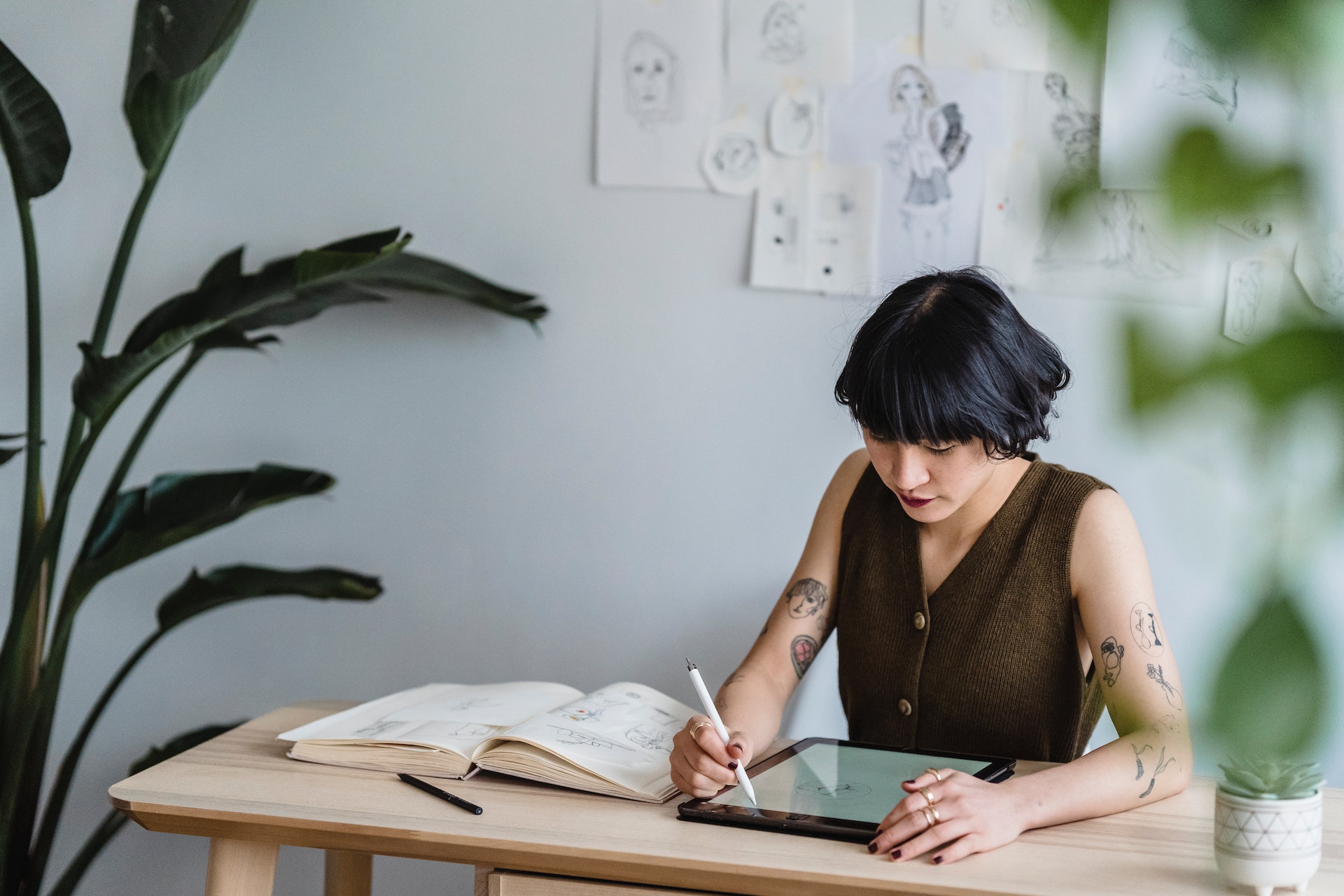 Attractive Tickets
When you are an indie band, every little bit helps and you want to make sure that you leave a lasting impression on your audience. One way to do that is by creating attractive-looking tickets. Every attendee will have these tickets and thus will be your target. To make these tickets, you can use PosterMyWall and their ticket templates.
Most of the designing will be done so you only need to add your details and go from there. These tickets will work similarly to how word-of-mouth marketing does. When prospective attendees share their intention to attend your concert, they may also show the ticket as well. In doing so, they will be promoting your indie concert.
Venue Choice
Next, you want to ensure that your concert venue is spacious enough to accommodate everyone. If the audience feels cramped, they will not have fun. Not to mention a cramped and fully packed venue can also result in audience injuries. However, if the venue is too big, it can give off the impression that you weren't able to get enough attendees.
You need to keep these things in mind when choosing the venue. You won't be able to book the larger venues and arenas as an indie band, so you'll most likely be playing at smaller venues. Additionally, you also need to consider where these venues are located, where your main audience is coming from, and whether there is ample parking space.
Putting Your Concert Up On Online
As you plan your concert, you will want to put it up as an event online on Google and various other event directories. This will make it easier for anyone searching for any of your upcoming shows to easily find details for your concert and engage.
Event directories also allow organizers to link to their ticketing site so people can purchase tickets in a few clicks as well. This will also lend legitimacy to your concert as well. The more convenient you can make it for your audience to engage with you, the better it will be.
Instagram Promotion
Being an indie band means that most, if not all, of your expenditures for your band, will have to be paid out of pocket. As such, you won't have a lot of funds for marketing; but you don't need to do that anyway. Promotion via social media is all the craze these days which is inexpensive and has great reach. As such, you will be promoting your upcoming concert on Instagram. Instagram is best for pictorial and short video content which you will be specializing inUse flyers and posters which you can easily make using PosterMyWall and their concert flyer templates.
These templates will have the basic design present that you only need to tweak according to your specifications. This will save you time and effort which you can dedicate elsewhere. Templates also have space for various design elements built-in so all you would need to do is drag and drop them onto the template.
Take the example below, which shows a poster for a rock concert. Although the genre is different, take note of the design and the information offered. If you are performing solo then you only need to add your own band's logo. Otherwise, the bigger acts will have a bigger presence on the poster and vice versa. Add in information for venue and date, some design elements, and your poster will be complete.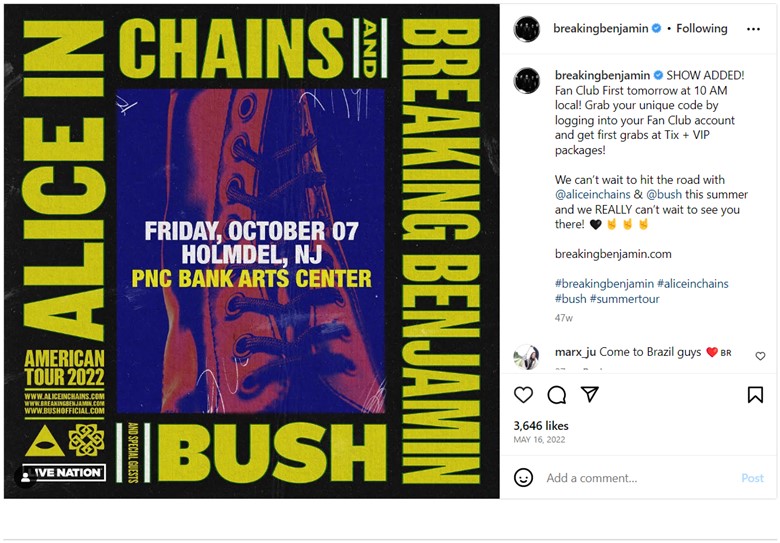 While you may lack the resources that big record labels and promotion companies provide, you can still use what you have to effectively promote your band and your upcoming show. Mediums such as social media and local outreach may seem mundane on paper, but they have good results. If you use them for yourself, you will also reap the benefits too. The key is consistency, especially when social media is concerned. In the modern day, there is so much information being targeted at people that it is hard to distinguish which from which. That is why consistently reinforcing your message is key as it will help in retention among your audience and they will be likely to act on it.