No matter what kind of business app you need, every product owner is faced with the task of hiring qualified IT professionals sooner or later. There is no lack of options, such as hiring full-time software engineers, going with freelancers, or outsourcing app development to a dedicated development team. More and more people choose the latter and now the worldwide IT outsourcing market is around 100 billion dollars, But with thousands of vendors and independent tech talent, finding a perfect fit can be pretty difficult, especially for first-timers. Tips from this post will help you to find and bring on the best developers possible.
Make a list of requirements
Before you start searching for dedicated developers, you must have a clear plan for a future app, a list of technical requirements, and features. Only with this blueprint, you can know exactly what type of tech talent you need to hire. With this information, you can also compose a team structure and list of requirements for every position. Planning beforehand makes the whole process a lot easier.
Plan the budget
Having an established budget will make the search process a lot easier. You can choose vendors according to their prices, but try not to go with the cheapest option to avoid any scammers and simply subpar service. Also, remember about possible additional costs. A clear understanding of the pricing structure of the team you are planning to employ will allow you to plan the financial side of development perfectly and avoid any unpleasant surprises later.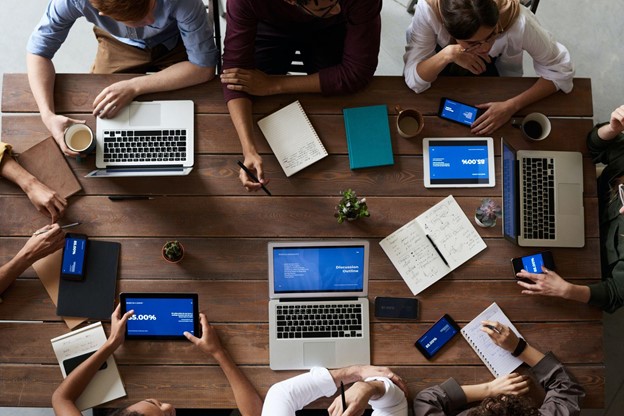 Have a list of tech questions
Checking potential developers' hard skills is crucial during the hiring process. If you don't have any tech background and are unable to interview candidates properly, there are a lot of questionnaires online for any kind of team role, the technology used in the development process, and coding language. If you are willing to spend some extra, you can hire a tech consultant to help you to determine if the IT professionals you are interviewing are qualified to work on the project. Also, don't be shy and give candidates test tasks if necessary.
Don't forget about soft skills
Neglecting this aspect of the recruiting process is one of the biggest mistakes imaginable. Communication is the key to successful remote working relationships, so pay attention to it first during initial video calls and the interviewing process. Outsourcing also usually involves working with IT professionals from all around the world, so testing software developers' level of English proficiency is also important for avoiding any problems down the way. Other crucial soft skills for dedicated tech talent include but are not limited to a high level of self-discipline, the ability to always meet deadlines, and a strong work ethic.
Market research
Finding dedicated software developers abroad on your own is pretty difficult, especially with no previous experience in this field, so you will need to bring on some professionals. Before you start talking with any outsourcing vendors or IT staffing services, you will need to conduct some market research to figure out what region you prefer as your hiring destination, what type of cooperation model works best, and what additional services you may need down the road. When you find a firm or independent dedicated team that seems a good fit, always search for reviews from previous clients, preferably on third-party sites. Don't rush into this and take your time researching different hiring opportunities.
Cultural fit
If you decide to go with a dedicated development team, you are probably looking to hire software engineers from other regions due to lower salaries. But to ensure successful cooperation, you will need to pay attention to the cultural feet of your potential hires. From hiring destination to hiring destination, work ethic and overall attitude may vary. If you are bringing some individual developers to an existing team, make sure they will fit in and there will be no problem with communication. Also, confirm that candidates' have a clear understanding of your corporate culture and are ready to support it.
Have a clear timeline
Even before you start talking with any teams or outsourcing vendors, you will need to create a crystal-clear timeline of the whole app's development with major milestones and deadlines for your future employees. It will help to communicate your expectations more clearly and find perfect IT professionals who are ready to deliver you a perfect app when you will need it.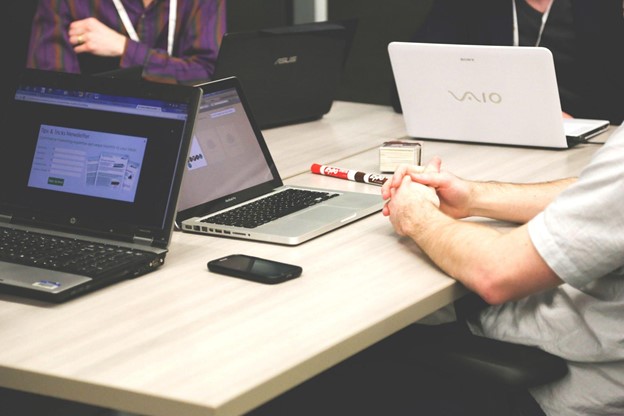 Remember about NDA and contracts
The legal aspect of hiring a remote dedicated team is very important and not to be neglected. The work contract your employees will need to sign must include all tech requirements, the timeline of app development, and all information regarding payment. NDA is an absolute must-have too and designed to help you protect your intellectual property, so signing it is in your best interests. Also, while working with a foreign dedicated development team, ask about data security policies and protocols they use, this will help you to protect your product in the future too.
Monitor the development progress
After successfully hiring dedicated developers, your involvement is far from over. Monitoring the daily progress of your employees is an important part of the app's development. If you decide on an independent software development team and overlooking their work takes up too much of your time, you may have to hire a project manager. If you go with hiring IT professionals through an outsourcing vendor, their specialists will take on these functions and control the process. But still, during the negotiation phase make clear that you will need to receive at least a weekly report about the progress of your employees.
Conclusion
A dedicated development team is a great choice for a business of any size or nature. The ability to hire collective IT professionals from a country with lower costs of living and, as a result of this, considerably lower salaries, may work miracles on any wage budget. You have a great variety of hiring options and with the information from this post, the whole task must be much easier.