Using the best VPN services, such as NordVPN, will enable you to bypass geo-restrictions that can prevent you from accessing content worldwide. In addition, you can access Roku using NordVPN, set up your IP location, and start streaming.
However, as with all VPN services, using NordVPN on Roku can be challenging, as installing the software directly on the Roku device is impossible. This article will discuss how to use NordVPN for Roku and enjoy worldwide offerings from the streaming service.
1. Using A Virtual VPN Router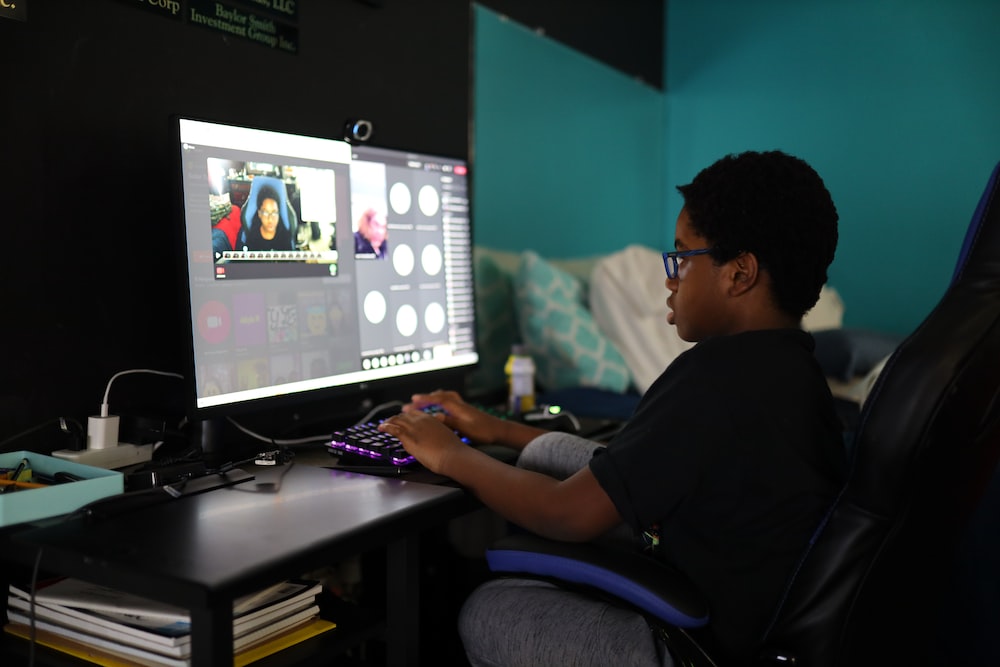 You can use a virtual router on your windows computer to set up NordVPN with your Roku device. Follow the steps below.
To begin with, you need to have an active Nord VPN subscription but do not turn the service on at this point, or else the whole process may fail to work.
Switch on your computer and navigate to the settings menu, then to the network and internet tab and open the hotspot settings.
Click on the "share my internet connections with other devices" option and set the option from box to wifi. Next, click your wifi name and password, then hit the next button.
While in the same window, navigate to the "related settings" menu and click on the "change adapter" options.
Next, right-click on the "NordVPN adapter selection" and navigate to "properties." Ensure you tick the box that indicates "allow other network users to connect through this computer's internet connection."
Open the NordVPN menu, select your location, and then connect your virtual router to your Roku device.
Next, link your Roku device to the computer sharing internet, and you will successfully connect NordVPN to your Roku device.
2. How To Use NordVPN For Roku Via A Router VPN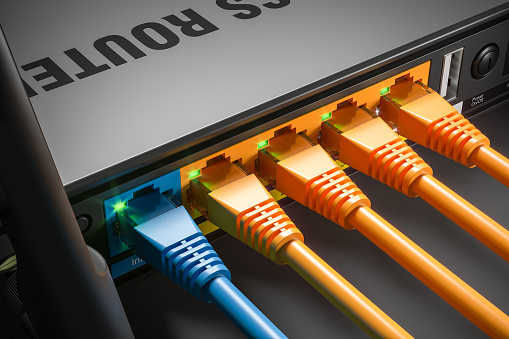 LAN cables plugged in router ports in home server. Macro shot. 3d render
Using NordVPN in Roku with a router VPN can be difficult since the process is determined by the type of router you own. In most cases, you will find that older routers do not support VPN connections limiting this procedure to users who own the best routers.
If your router can support a VPN connection, it will be easier for you to use NordVPN for your Roku device. Below is the detailed procedure.
Using your PC, navigate your web browser and log into your router's control panel.
Configure your VPN settings for your router. If your router is VPN enabled, it will display VPN options since they are in-built, but if it is not, you will have to change the settings manually.
Test your connection and ensure you are configured to NordVPN.
Confirm whether your network is secure and you are not geo-restricted to stream content.
Alternatively, you can also set up your NordVPN on your router just in case your router is not VPN enabled. You can then connect your Nord VPN to your Roku device through the following steps:
Go to home settings on Roku TV; while you are there, navigate to the settings menu and click on network. Click on setup connection.
Proceed and click on the wireless connection and enter your password. Once connected, the status bar will indicate" connected," and you can now stream anything you want via Roku TV.
This procedure can be complex; we advise anyone who wants to attempt this procedure to follow the provider's instructions first.
3. How To Use NordVPN For Roku By Casting From A Device That Uses NordVPN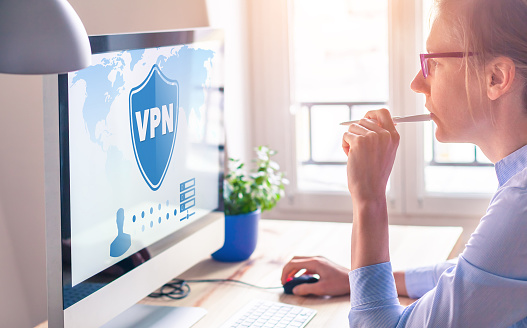 Of all the methods we have discussed, casting from a device is the easiest. The method works with devices such as iPhone VPN, Android VPN, Mac VPN, and Windows 10 VPN.
To use this method, you need to activate your Nord VPN subscription and download Nord VPN apps on the device you will cast with.
Open your device's network and internet connection settings and navigate to the mobile hotspot option.
Enable the connection to allow other devices to use that network connection.
Click on the status and change the adapter options to find the "NordVPN tap adapter."
Right-click on the" NordVPN tap adapter" option and open another selection named "properties."
Open the sharing tab to allow all network users to connect through your device's internet.
Select the mobile hotspot that you had previously switched to and click ok, and now you can connect through the NordVPN app on your device to your Roku TV.
Open the NordVPN app on your device, select a VPN server where you want to stream Roku, and unblock all the geo-restrictions.
Go to the app you use for streaming, find what you want to watch, and cast it directly to your Roku device. This procedure may not require installing NordVPN directly on your Roku device, but it is straightforward, easy, and effective.
4. Share The NordVPN Connection Over Ethernet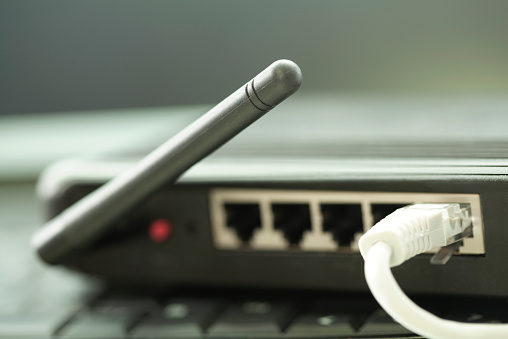 You can share a VPN connection over ethernet if the wireless connection is unstable. However, before you use this method, ensure you have disconnected the NordVPN on the Roku. Then, follow the steps below to share your VPN connection over the ethernet cable.
Go to the windows start menu and search for the ethernet.
Click on the "change adapter" option.
Navigate to the sharing options and check the "allow other network users to connect through this computer's internet connection box."
Take your ethernet cable and connect it to your smart TV
Connect the NordVPN on your computer after finishing the verification procedure on your smart tv.
Choose a server to your location, open Roku, and start enjoying streaming services.
5. Set Up Smart DNS On Your Router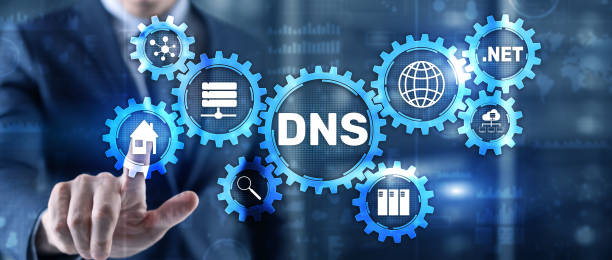 Another way to use NordVPN on Roku is to set up the smart DNS feature on your router. If your router is NordVPN enabled, you can use NordVPN features such as smart DNS. Smart DNS replaces any data showing your location with data linked to a safe listed country for a service or content.
The DNS uses a proxy that changes its settings and redirects the traffic. Since smart DNS data is not encrypted, it offers the best streaming speeds on Roku. Follow the steps below to set up the smart DNS on your router and start streaming.
Disable any VPN connection or proxy that is enabled on your Roku device.
Open your NordVPN account and navigate to the" additional features." Choose smart DNS.
Please wait for it to activate and display your smart DNS. You will see two servers, the main server and the backup one.
Leave the window open to take the server's IP address and use it in the next steps.
You will receive an email from NordVPN to confirm that the smart DNS is enabled.
Navigate to your router's control panel and use the previous addresses to change your DNS. You can deselect the auto setting to reveal the fields for entering the new DNS servers.
Go to your router's settings and click on custom firewall rules, then block Google's DNS on your router. You do this since Roku devices come with built-in google DNS that you can change.
Remember to create two firewall rules, one for the main google DNS server and the backup.
After blocking the DNS on your router, you can start using the NordVPN connection on your router.
A Summary Of How To Install NordVPN On Roku
As discussed above, you can install NordVPN on Roku using five methods.
The most common method includes setting up a virtual VPN router connection. A virtual router connection will ensure all the information that goes through the Roku device is private and secured. You can also use the virtual VPN to unblock Roku to stream geo-restricted content.
Another option is to use a VPN router. The only disadvantage is that it may be difficult to connect to Roku if your router is not VPN-enabled. However, this is the best option for users who like to use VPNs on multiple devices.
The simplest and most effective option remains to download the NordVPN app on any device and cast the content to your Roku. If you are not tech savvy, we recommend you start with this option before you explore the rest.
Why Use NordVPN On Roku?
Nord VPN is among the best VPN connections for exceptional performance and outstanding features. Most Roku users enjoy using NordVPN since it:
1. Unblocks Netflix
NordVPN has over 5500 servers you can use to unblock different Netflix libraries from the US, Canada, and other regions worldwide with a simple click.
It is famous for its reliability and speed in the VPN market, which makes it the best for streaming.
2. Bypass' Censorship
There is specific content you are not supposed to stream in certain geo-restricted areas. However, when you use NordVPN and log into the obfuscated servers, you can access any blocked website. NordVPN allows you to stream any content you want without fearing being seen by an outside party or hacker.
3. Downloads Torrents Securely
You can use NordVPN's optimized P2P servers to securely torrent any movies or shows you want. In addition, NordVPN uses an obfuscation technology that bypasses censorship to view content worldwide.
4. It Has a 24-hour Customer Support System
The advantage of using a NordVPN connection is that you can chat with their support system live if you have difficulty installing the service's connectivities on your devices. Alternatively, their support system includes the NordVPN not working guide, enabling you to troubleshoot and get quick access to any frequently asked question.
5. It Has a Kill Switch For Privacy
NordVPN is the best private network since it has a kill switch that hides your identity when the server connection goes down.
It uses double VPN encryption to ensure your privacy is never compromised while streaming on Roku.
Frequently Asked Qustions On How To Use NordVPN on Roku
1. Does NordVPN Work With Roku?
Yes, NordVPN is compatible with Roku only if you configure it on your physical router or create a virtual hotspot via your windows or Mac computer. If you successfully connect your Roku device to NordVPN on your computer via a hotspot or physical router, you can stream restricted content.
2. Can You Put A NordVPN On Roku?
No, you can not put NordVPN or any VPN on Roku. After all, the service does not support any in-built VPN technology making it impossible to put NordVPN on it. For instance, you can not download and use any VPN client manually or set it up on Roku directly by yourself. However, you can explore the above-discussed methods for using NordVPN on Roku.
3. How Can I Use NordVPN On Roku?
It will be impossible for you to use Roku with NordVPN directly as you will have difficulty navigating websites as you do on other devices. In addition, since Roku does not support NordVPN connection, you can not change server locations and stream sites.
However, there are other alternatives to using NordVPN on Roku; you can either install NordVPN on your router or cast the VPN connection via your PC or mobile device to your Roku stick.