Many users use a virtual private network(VPN) to unblock region-locked games or to disguise their IP address so they may connect to different gaming servers. However, many VPNs slow down your internet connection, impacting your gaming experience, particularly during crucial game parts.
That shouldn't be a surprise because encrypting your traffic through a different server must slow you down. This is where a no lag VPN for gaming comes into play as it guarantees "no connection speed decrease," "no ping rise," and "no packet loss." Below we have reviewed the best no-lag VPNs to improve your gaming experience.
How Does a No Lag VPN Function?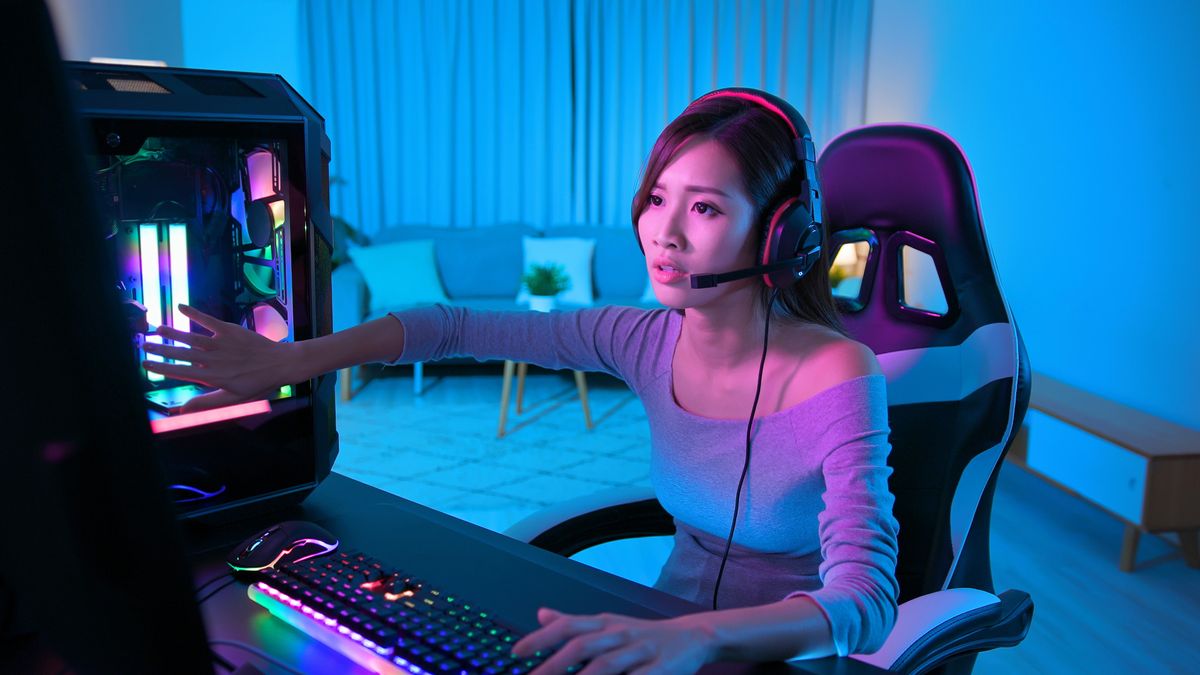 Image Credits: Tech Radar
Lag is the time interval between a user's activity and the response of the task-supporting server. A no-lag VPN has fast network speeds to offer a latency-free experience for the Internet traffic routed via it.
Most multiplayer games are played online. Therefore this is important because the gaming experience is ruined by high ping and lag spikes.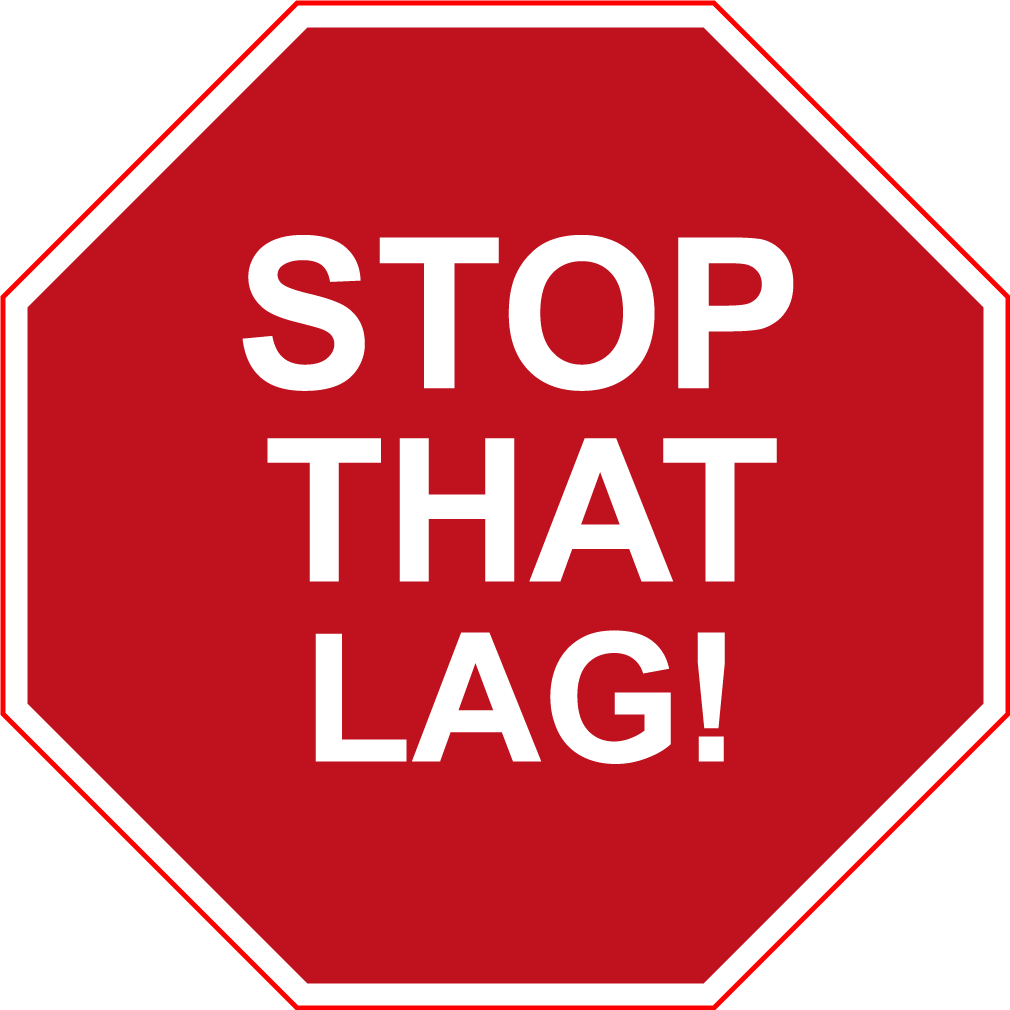 Image Credits: Bukkit
A no latency VPN does not, however, imply a zero-ping VPN. Pings between 15 and 45 milliseconds are regarded as great, whereas ones up to 100 milliseconds are deemed tolerable. Therefore, a no-lag VPN can reduce ping to fall within the 15-45 milliseconds range.
Ping is reduced by using a LAN network connection, which guarantees that each player's performance only has a small impact on the game's outcomes. In addition, setting up a lag-free VPN on your computer will make gaming more enjoyable wherever you are.
The Best No Lag VPN Servers for Gaming
1. ExpressVPN
Image Credits: Global Watch Online
ExpressVPN is our first choice because it is one of the greatest VPN services available for gaming. It is among the fastest VPNs, perfect for minimizing lag and ping. They have thousands of servers in approximately a hundred nations, and their connections are quick and reliable. Its servers utilize ram and have private DNS encryption.
You can pick the quickest server and stay secure when playing games online because there are many options. Additionally, you can unblock a particular game that is blocked in your nation. Select a server in a nation that allows players to access the game.
ExpressVPN provides split tunneling, making it simple to keep all other traffic on your IP address while gaming. It is renowned for being a great service for unblocking restricted content like torrents and its gaming use.
Therefore, you can use it in governing nations, when traveling, or whenever you wish to access a website or service that has been geoblocked.
ExpressVPN is more expensive than many other gaming VPNs starting at $6.67 per month. However, you can always try it because they provide a 30-day money-back guarantee.
Pros
RAM-only servers.
Supports streaming.
Minimal ping (3ms).
No DNS or IP leaking.
Enhanced security measures.
30-day money-back guarantee.
It has apps for mobile, PC, and routers.
It supports the no-logs policy for torrenting.
A fast VPN with low latency and router-specific software.
Smart DNS for Xbox, PlayStation, and Nintendo Switch console gaming.
Cons
High-priced subscription packages.
Only five connections at once
2. Surfshark
Image Credits: Chaychay Tech Time
Surfshark is a fast VPN for gaming available at a minimal cost. Their service is user-friendly and compatible with various gadgets. Moreover, it offers fantastic speeds and low latency whether you connect to a server locally or globally.
Additionally, I recommend turning on split tunneling and connecting Surfshark to a server close to the server hosting your game to reduce lag and ping. Doing so will direct your traffic toward the game while simultaneously browsing locally. It could further increase speed.
This VPN service has a strong user base because of its fast servers and top-notch security, which includes an emergency killswitch and public Wi-Fi protection. There are 95 countries where Surfshark has VPN servers available, and 12 of those have multiple city locations.
Image Credits: Surfshark
Surfshark is affordable, from as low as $2.21 per month, and provides a 30-day money-back guarantee so you may test the service before signing up for a subscription. In addition, you may connect as many devices as you want with one subscription and benefit from limitless bandwidth.
Pros
No IP leaks.
User-friendly.
Countless connections.
It supports Netflix and torrents.
A 30-day money-back guarantee.
Suited for streaming and console gaming.
Low-cost VPN with fast ping and good speeds (5ms).
Cons
Slower long-distance speeds.
No port forwarding.
3. CyberGhost
Image Credits: The Sun
CyberGhost is the third-best VPN for online gaming because it is user-friendly and appropriate for both beginner and experienced VPN users. In addition, it has excellent performance and is a reliable choice for anything requiring a quick connection.
It has thousands of servers spread all around the globe, allowing you to get around geo-restrictions and play your preferred games from anywhere in the world.
It allows you to choose your preferred VPN server individually and also features an auto-connect tool for users who are unsure how to configure their VPN correctly. In addition, the Split tunneling feature enables you to direct more traffic to your game.
Additionally, thanks to its cutting-edge security capabilities, you may utilize public Wi-Fi without worrying about security breaches. CyberGhost free edition offers all the functions to reduce lag and enjoy watching; however, it is only accessible for a short time. The subscription is cheap, starting at $2.29 a month.
Image Credits: XDA-Developers
But CyberGhost is more than simply a gaming VPN. Other helpful features include server load (great for gamers), Smart Rules, which launches the VPN whenever a specific app is launched, and a reliable kill switch. However, I miss the ability to receive desktop notifications that let you know when you connect and detach.
Even though CyberGhost allows 7 devices to be used on a single contract, each device must be registered. So, in contrast to other services, where you may log out on a device, you must unregister one before adding any of the above 7.
Pros
User friendly.
Low cost for high caliber.
Fast speeds for online gaming.
45-day money-back guarantee.
7 devices are connected at once.
Connect quickly from anywhere.
Possible to use Netflix and torrents.
Compatible with Linux, routers, Windows, Mac, iOS, Android, and more.
Cons
No desktop notifications when you connect or detach.
Each device must be registered before logging on.
4. NordVPN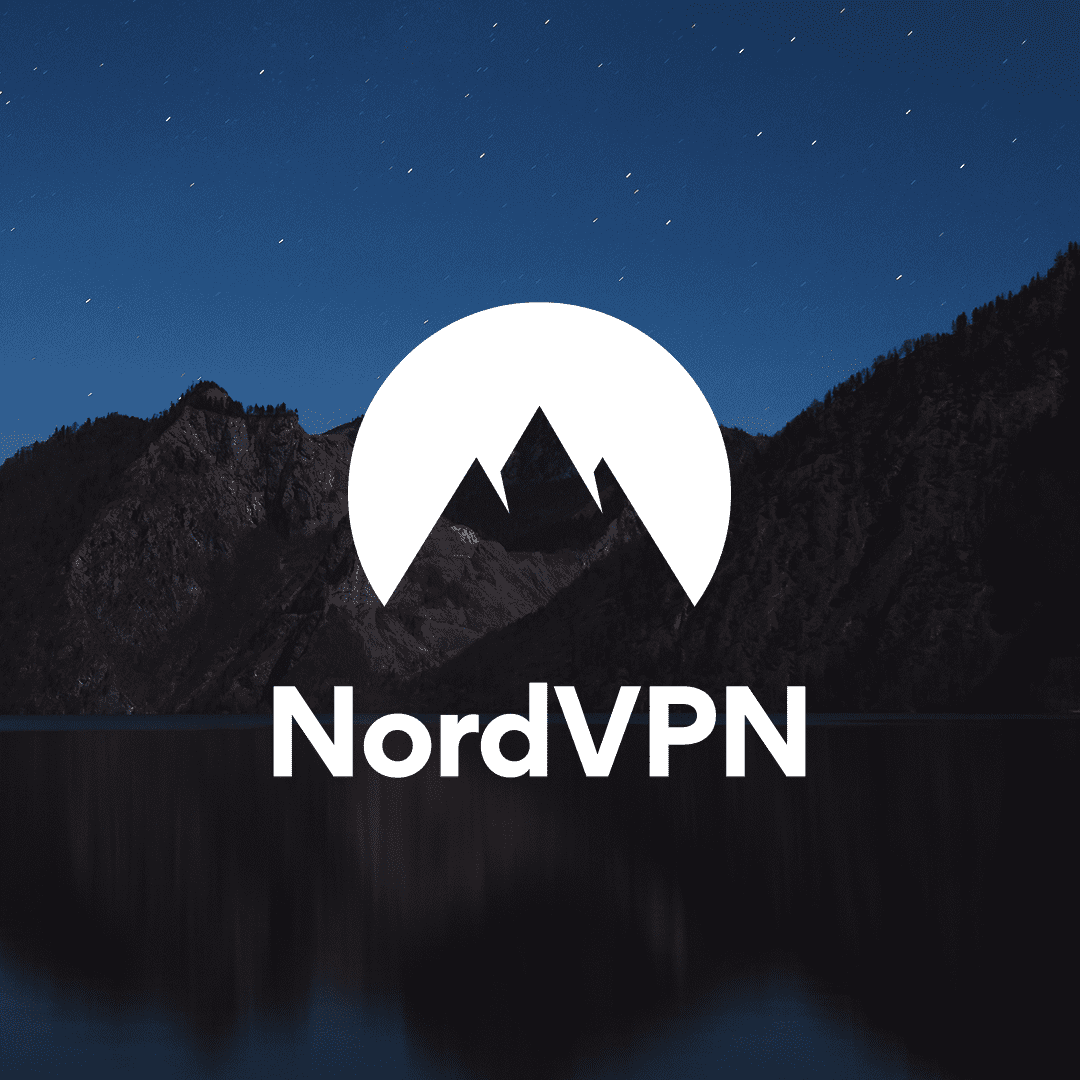 Image Credits: NordVPN
I recommend NordVPN for gaming because it is affordable with the lowest price at $3.29 per month and provides a high speed. In addition, you can choose from a network of more than 5,500 servers spread over 60 different countries. Therefore, you can count on having a great connection to your standard internet line wherever you are.
You won't need to frequently check Nord's applications because they are quite stable, and you can set them up on a router to cover all your consoles. Additionally, there is significant support for streaming, so you can view whatever you want, wherever you are.
Here you will find the best VPN for torrenting.
Image Credits: Technerdiz
With NordVPN's clever DNS solution, console players can reroute their internet traffic from the console's settings. It also unblocks geo-restricted content. To fully encrypt your console traffic, install NordVPN on your router. Choose a nearby NordVPN P2P-labeled server if you're playing a game that requires a P2P connection to keep latency low.
Gamers can use native programs with a full feature set, including obfuscation and a kill switch, on Windows, macOS, iOS, and Android devices. In addition, all the apps offer AES-256 encryption and a choice of the WireGuard, IKEv2, and OpenVPN protocols.
Pros
User-friendly.
30-day refund policy.
Smart DNS capabilities.
High speeds and low ping (4ms).
Low logging standards and no IP leaks.
Compatible with most streaming services.
Perfect for PC, Android, and mobile games.
Cons
No port forwarding option.
It doesn't have a kill switch.
5. NoLag VPN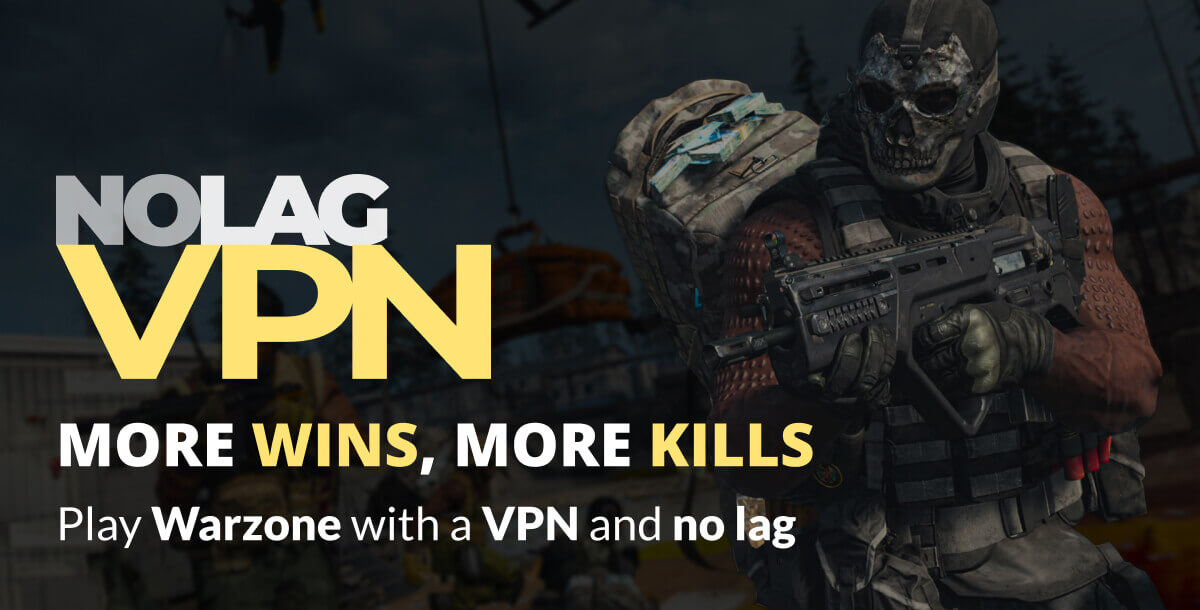 Image Credits: NoLagVPN
NoLag VPN is a VPN service tailored for Vanguard and Call of Duty players and only allows gaming-related traffic to pass via its servers. It offers PC WarZone players low latency, no packet loss, and a selection of server locations. A standard internet connection will move unencrypted with your real IP address visible through its servers.
The subscription is reasonable, starting at $4.9 monthly with a 7-day money-back guarantee. It also provides a free no-lag VPN service.
NoLag VPN only employs a standard OpenVPN setup to create connections, in this instance, tailored to COD video games. Additionally, it is only compatible with PC. It can not safeguard you during P2P file sharing or let you access prohibited services from a functional standpoint.
Pros
Allows you to join bot lobbies.
Allows you to access different Warzone servers worldwide.
Reduces lag so you can play warzone games more comfortably.
It eliminates SBMM so that you can compete against players of different ability levels.
Allows you to improve your kill/death ratio versus inferior players and swiftly move up the leaderboards.
Cons
Not user-friendly.
Not compatible with Xbox and Playstation consoles.
It lacks split tunneling, a kill switch, and DDoS protection.
How Do I Choose the Best No Lag VPN Server?
Image Credits: Xfire
1. Location
Always look for VPN servers that aren't too far from your actual location to ensure that you have low lag and a variety of lobbies. You can also connect to slightly distant servers in a nation with a different time zone if you're looking for the simplest opponents.
2. Speed
One of the biggest causes of unexpected slowness is your internet service provider (ISP) monitoring your behavior and restricting your connection. Strong VPNs prevent this.
Your ping, download, and upload speeds won't fluctuate if you use a good VPN. Here is a beginner's guide on how to download torrents.
Image Credits: ZD Net
ExpressVPN is our top gaming VPN due to its great speeds, minimal ping times, strong privacy features, and user-friendly apps for all devices.
3. Network
Make sure your VPN has a big network if you wish to play on several regional servers or access geo-restricted games. ExpressVPN succeeds in this area with over 3,000 servers spread over 94 nations. It also has great router software, so you can avoid throttling on the gaming device you connect to the internet.
Image Credits: The Economic Times
4. Security
Playing without security exposes you to considerable risks. However, with the first 4 VPNs on our list, you may obtain features like AES-256 bit encryptions, virus blockers, and killswitches. With these, you may play video games without worrying about being attacked by malicious hackers.
Here is the best VPN for privacy if that is your main concern.
5. Removing Restrictions
Some game developers exclusively release new games in a single nation or certain regions of the globe to gauge public opinion, are strapped for cash, or are still looking for bugs. Some games are also regionally restricted due to local government censorship.
In these situations, a VPN can assist you in unlocking access and enabling gameplay that you might not otherwise be able to.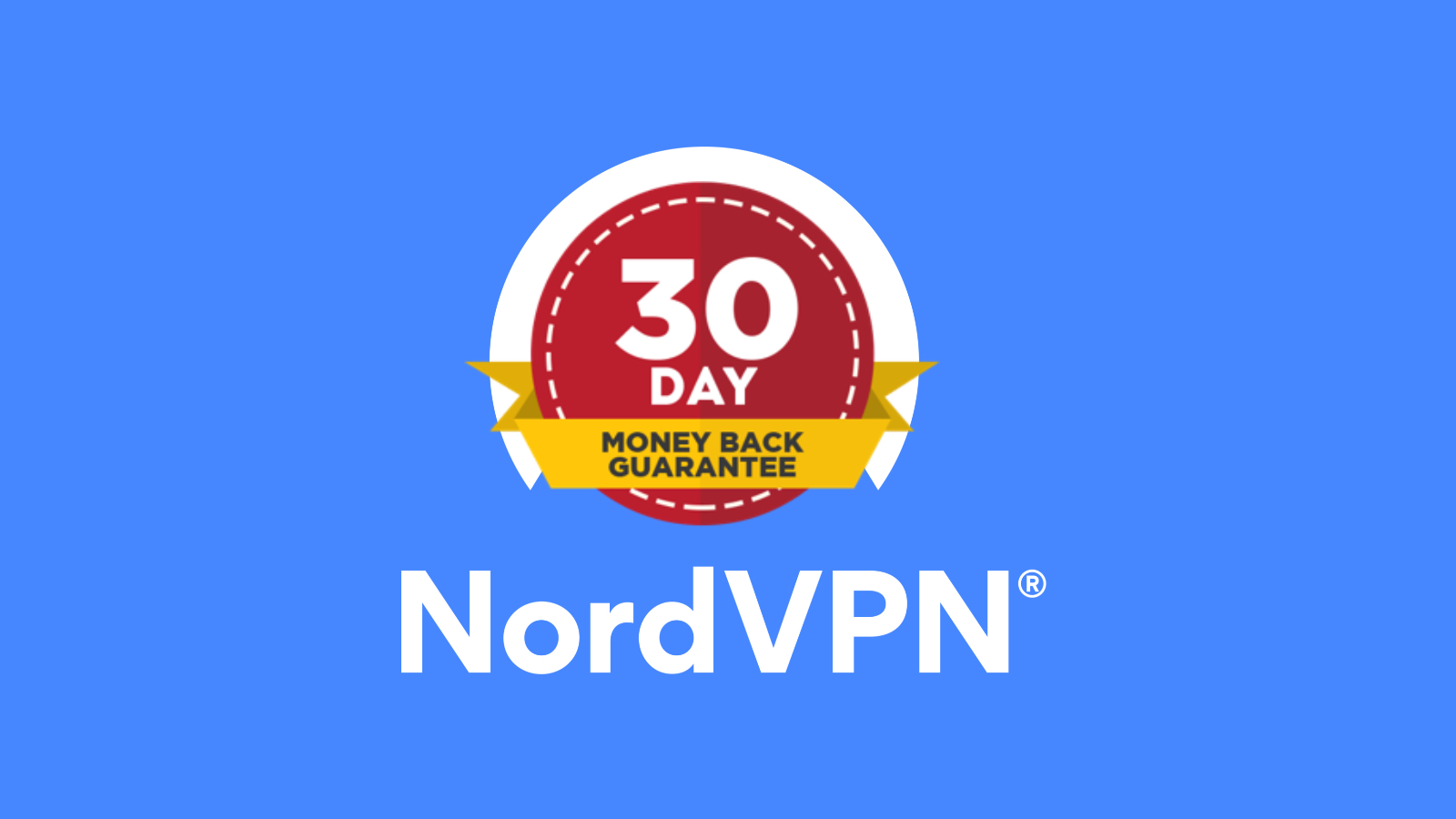 Image Credits: Tech Nadu
6. Trial Period
Most VPN providers offer a trial period or money-back guarantee, so you may try out their services before subscribing. Use this trial time when looking for the best gaming VPN that satisfies your requirements.
This way, you can test the VPN and make sure you're receiving your money's worth by running simple VPN tests. Feel free to cancel your subscription and try another VPN if you find the one you selected isn't operating as well as you would want.
Image Credits: PC Mag
How to Configure Your Gaming Device with a VPN
Visit the official website of your desired VPN service and create an account.
Get the VPN program.
Follow the installation wizard's instructions to install the VPN program.
Utilize the account you made in step 1 to access the VPN program.
Select the VPN server you want to employ.
Select the nearest server to you if you don't want to unblock a specific game, as this will cause the least lag while gaming.
Switch on the VPN and begin playing games as usual. The VPN has now started to protect you.
Frequently Asked Questions(FAQs)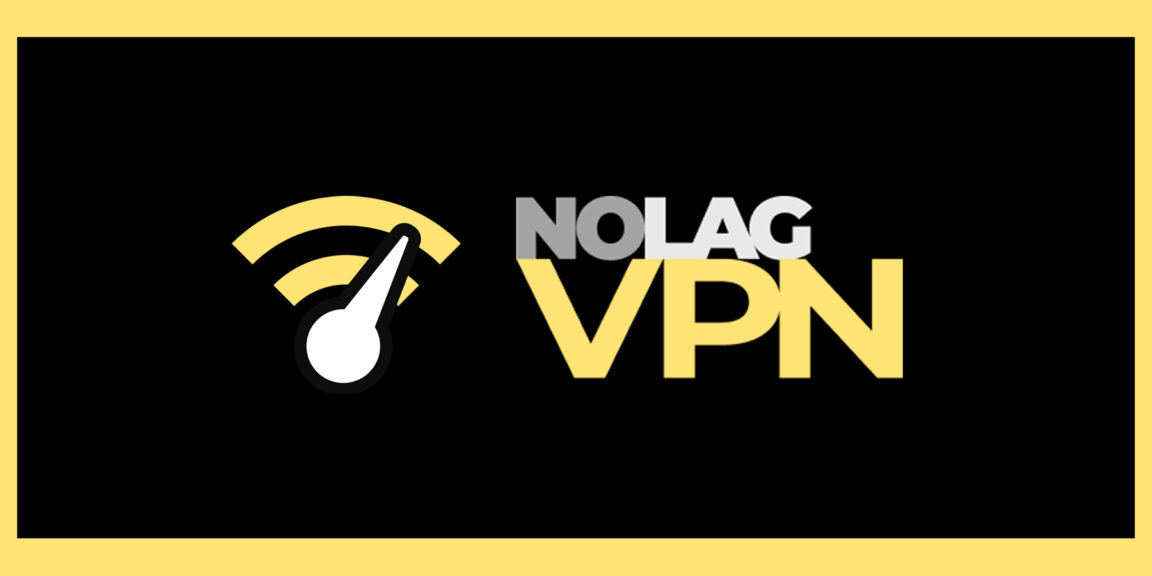 Image Credits: Reviews
1. How Do I Download and Use the NoLag VPN?
First, visit the NoLag VPN website, create an account, and buy the appropriate package.
You can purchase a subscription for 1, 3, or 12 months.
After registration, click the link from the NoLag VPN website to download and open OpenVPN Connect.
Singapore is reportedly the best to download.
Click "File" in the OpenVPN Connect application to load the downloaded country profile.
You can now proceed after turning on the profile.
Launch Warzone and start the game.
2. Is a VPN Necessary for Gaming?
A VPN improves your gaming experience by giving you greater freedom and security while playing. A VPN enables you to play otherwise unavailable games in your home country. Additionally, a VPN protects against various online threats by encrypting your data and providing anonymity for all your online actions.
Image Credits: VPN Central
3. Can I Use a Free No Lag VPN?
In most circumstances, we do not recommend using a free gaming VPN. You will certainly encounter extremely jerky gaming and excessive ping because they cannot provide quick and steady speeds. Furthermore, many free VPNs are not secure to use.
4. Can I be banned from Warzone for using a no-lag VPN?
No, because there is no proof that COD Warzone blocks players that use VPN services to play the game. There is nothing to worry about, granted you only use the VPN to increase connection speed, lower lag and ping, and not for malicious objectives.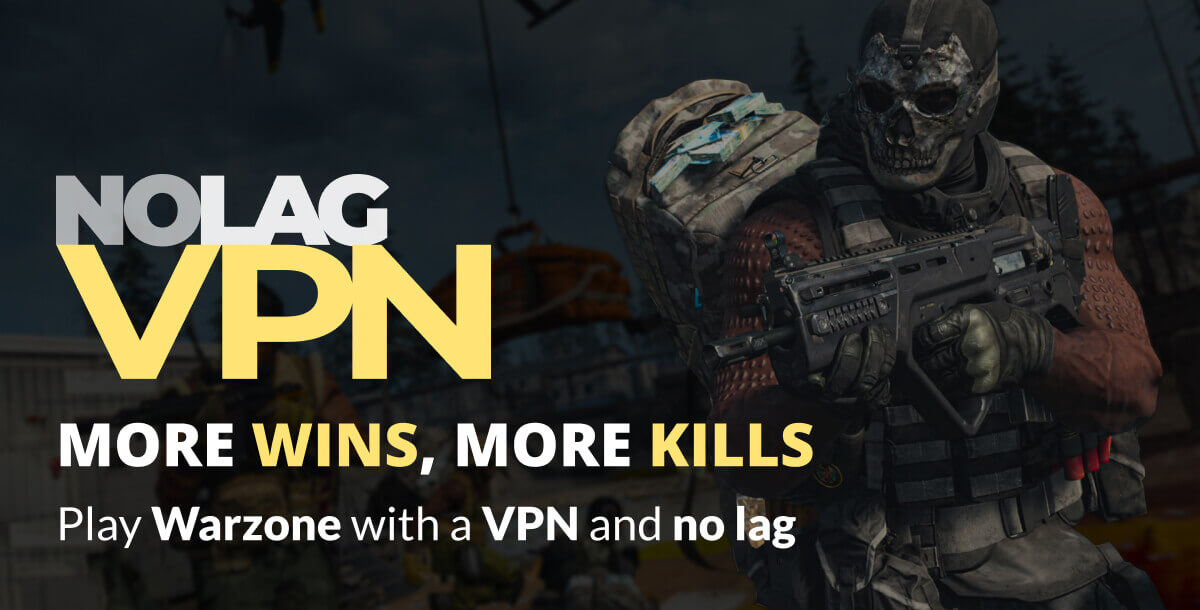 Image Credits: nolagvpn
5. Can I use NoLag VPN on my Xbox, PS4 or PS5?
No, because NoLag VPN only functions on computers. Therefore, the game traffic cannot be sent through to the NoLag server because OpenVPN cannot be installed. Hence, you cannot utilize NoLagVPN to play Warzone on your PS4, PS5, or any Xbox platform.
It doesn't even work when using or sharing your computer's internet connection with the console. Look at the other VPNs on our list if you're looking for a no-lag VPN for Warzone that you can use on consoles.
Image Credits: Youtube
6. Can I be banned from a game for using a VPN while playing?
It varies on the game. Many games don't have any issues with users using VPNs for the reasons outlined in this article. However, some games will take action against players for using a VPN to get an advantage in online games, for example, by creating many other accounts.
I advise you to review the terms and conditions of the game you want to play before attempting to play with a VPN. The high-quality protocols and security features found in our top-recommended VPNs make them less likely to be discovered.