A good content management system seamlessly integrates your workflow, communications, and content marketing tools, streamlining collaboration within the team. As you consider implementing a CMS, should you create a custom one or choose from existing options on the market? This article outlines the process of building a custom CMS and the essential factors to ensure success.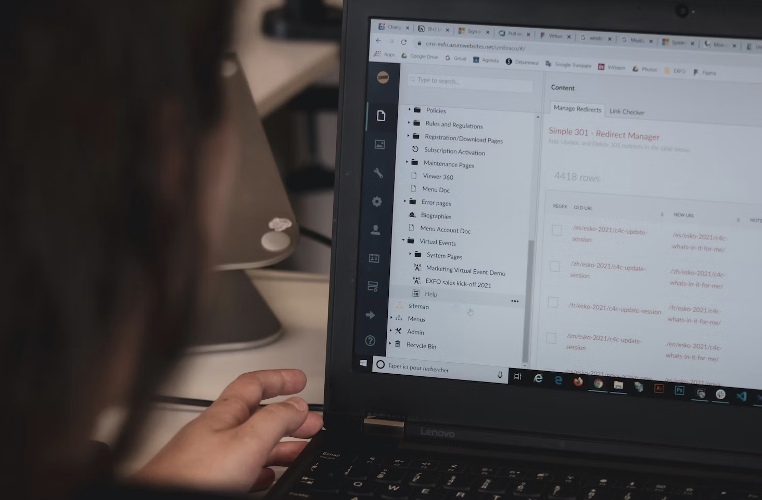 What is a CMS?
Effective online media relies heavily on quality content. Incorporating an embedded content management system can streamline website management by providing software specifically designed for digital content management and distribution. This system boasts SEO-friendly capabilities and customization options to suit the needs of individual users, while also encouraging community building around published content. A traditional CMS offers a user-friendly web interface, structured content stored in a database, and an intuitive system for processing commands and creating web pages. By utilizing a CMS, you can efficiently build, edit, and publish website content, cutting down on time spent on back-end coding.
Why Build a Custom Solution?
A CMS with advanced tools can be much more effective in case you'd like to implement custom features like the way people comment on your posts or how switching between the pages occurs. Open-source CMS created with a website builder instantly gives itself away. Nowadays, they don't give everything your business needs because any website builder makes your site look like a thousand other sites out there.
So if you consider developing your own custom CMS website, it is better to hire a team of experienced software engineers who know how to build top-notch web applications. Read here for more information. Custom CMS website development from scratch offers a significant advantage in terms of site speed. This is due to optimized backend code which ensures that only essential actions are executed, resulting in a faster load time.
With a custom content management system, you have full control over updates, allowing for strategic implementations in a controlled and planned environment. Your website's uniqueness sets you apart from competitors, and custom CMS development from a professional development team ensures technical support is available to you full-time.
Planning
Incorporating a content management strategy not only enhances the sophistication and substance of your online media but also streamlines the updating process for administrators. It eliminates the need for manual HTML code changes and ensures that published content remains consistent. A well-crafted CMS is future-proof, making it adaptable to any future modifications or updates without disrupting user function. The process of creating a custom CMS website is more time-consuming compared to using website builders. This is because quality results require adequate development time. The duration of the project depends on the scale of the work and the specific needs of your business. Choose the most suitable platform or technology stack for creating a custom tool, and lastly, outline the creation roadmap, covering time and budgetary requirements, as well as target KPIs.
Design
Content management systems offer customizable editorial components, allowing for personalized font choices, color styling, and navigation layouts. To ensure a top-notch user experience, crucial features like publishing workflows, content editing, and website analytics must be thoroughly tested prior to site launch. In e-commerce, UX goes beyond mere aesthetic appeal. Creating valuable experiences with the reader in mind requires a CMS that empowers content creators and streamlines their work. Understanding the importance of design and implementing it into your CMS will prove essential in achieving this goal.
Development
Developing a CMS is a wise investment for your website's long-term success. It empowers your site to keep up with the constant market changes. You have two choices – platform-based CMS or custom CMS. Opting for the latter from the ground up allows you to build a highly adaptive, scalable, and multi-functional solution that perfectly aligns with your online media's unique needs.
Security
In website management, security is oftentimes entrusted to a dependable hosting company. This is based on the assumption that the server infrastructure and web applications utilized will be safeguarded, and any potential damage resulting from a database breach will be minimized. Nonetheless, it is more practical to prevent website breaches from happening altogether. For instance, by building a custom CMS system, preemptive measures can be put in place to protect against attack vectors, reducing the possibility of cyber attackers exploiting system vulnerabilities.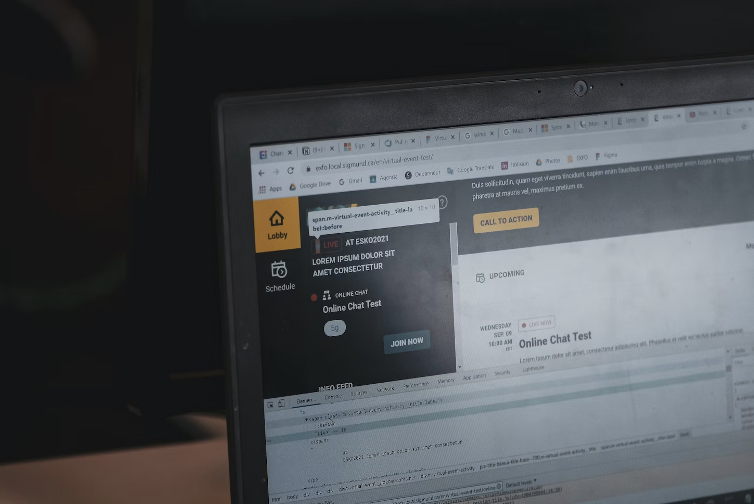 Maintenance
Utilizing a content management system often necessitates some degree of upkeep to ensure your online media remains functional. Regrettably, updating and modifying numerous websites remains arduous, leading to frustrating breakdowns for visitors. The optimal approach entails maintaining a codebase for a custom-built CMS and hosting it. This minimizes the integration process for your blog team, as they will focus on writing, which is the crux of every content marketing endeavor. Tailor your CMS to scale in line with your requirements and maximize your audience reach.
SEO
Managing your website's content is a challenging task that requires juggling multiple goals: optimizing for SEO, attracting potential customers, and preventing bot scraping. Conventional CMS systems can be arduous to construct and utilize proficiently. On the other hand, an SEO-oriented tool can enhance your online presence and draw in clientele. In today's digital age, possessing a CMS that features sturdy website architecture is vital for triumph. Outdated CMS models are inadequate when it comes to conforming to contemporary SEO requisites. To future-proof your website, it's essential to leverage today's technologies while ensuring optimal long-term functionality.
To succeed with your online media, you must develop a custom CMS that is optimized for SEO and can sift through the countless online options. Using a dependable CMS can help you publish new content regularly.
Developing a customized solution enables you to cater to your specific needs. Moreover, it ensures enhanced security against any potential cyber threats while reducing maintenance costs, improving SEO efforts, and facilitating content management. Investing in a reliable CMS is a vital step in establishing your website as an industry leader in the long run. By staying up-to-date with recent technologies and trends, you can stay ahead of the competition and maximize your audience reach. Having a personalized content management system allows you to effortlessly and securely manage your digital content.