BTGuard
From $4.99 Per Month
Pros
Relatively Inexpensive
Torrents Can Be Anonymized Separately
Strong Security For Downloading
Can Be Paid With Bitcoins!
Relatively Easy To Install...
Cons
...But No Automated Setup
Relatively Slow Speeds
VPN Disconnects Frequently
Virtually No Support
Quick Overview:
BTGuard is a service that was originally made to only anonymize torrent traffic, and it works reasonably good for that purpose. Pricing and speed is acceptable, although there are cheaper and faster services. If you don't need a VPN to encrypt all your traffic, it might be a good choice.
However when comparing it to other privacy services, the shortcomings become very apparent. For starters, their software doesn't look very professional, and a lot of settings have to be manually entered. About their VPN, many people online noted that frequent disconnects spoil the picture, and the software is also very basic (unmodified OpenVPN client).
Speeds are okay, but could be faster. As for support, there is a Wiki with tutorials, but if you have any other problems, you'll notice that their email support provides you with almost no help. Other providers have better support, and way better speeds.
For anyone looking to simply download torrents anonymously, you might give BTGuard a go. Particularly helpful is that you can separate your usual traffic (browsing the web, watching Netflix, …) from torrents, so you can only funnel your torrent downloads through the secure tunnel.
Our Detailed Review:
BTGuard is operated by associates of TorrentFreak.com, and thus has gained quite some traction over the years. Touted as a great service to protect yourself from spies online, they offer protection from tracking companies and your ISP by hiding your IP address and, optionally, encrypting your traffic going in and out of your computer so that no one can scan through it.
However, many people report that speeds are not as good as they used to be, and that various other things are not as good as you would expect. So we decided to put these guys to the test.
1. Website And Signing Up
Some basic information on some basic features of BTGuard and pricing is all you can find on their website. It is a question of personal preference if this is "straight to the point" or "not enough info to make an informed decision", but we think it is more than enough for a simple BitTorrent anonymization service. Also there is a nice, little animation, explaining how hiding your identity works.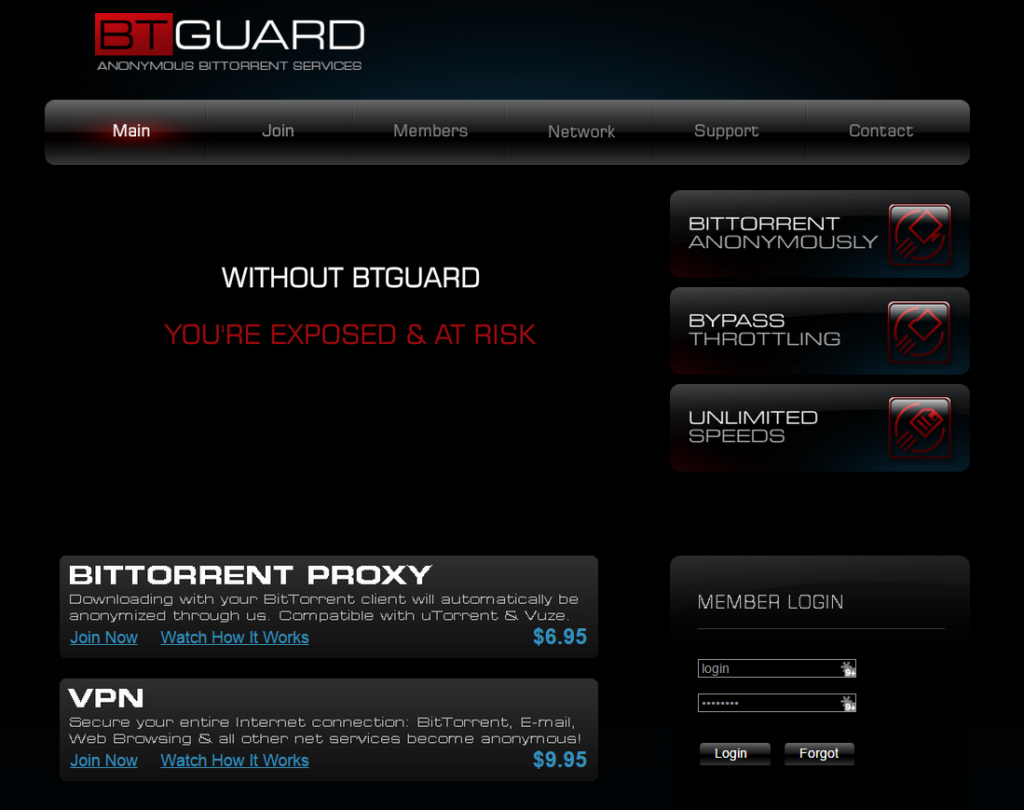 Signing up is fast and easy, and it is notable that you can even use Bitcoins instead of the usual suspects like Paypal and credit cards. This allows you to pay anonymously, which is just cool.
2. Plans And Pricing
Basically, two plans are available: Just the BitTorrent proxy, or proxy and VPN service. The usual discounts for longer payment periods apply:
– The basic plan without VPN costs $6.95 per month, 3 months cost $19.95, 6 months are available for $34.95, and 12 months for $59.95, which turns out to be about $5 per month.
– Anyone who wants to subscribe to both proxy service and VPN, can choose between 1 month for $9.95, 3 months for $27.95, 6 months for $49,95, or 12 months for $89.95, so about $7.5 per month.
Which plan should you choose? Personally, we think there are better VPN services around, so if you're interested in BTGuard you should stick with the proxy service. It is more than enough to download torrents anonymously, and if you need to also encrypt your traffic, for example to avoid your network administrator to spy on your traffic, they offer an additional software for that.
$5 might be a good deal for you if you just want to get those torrents without exposing your real identity.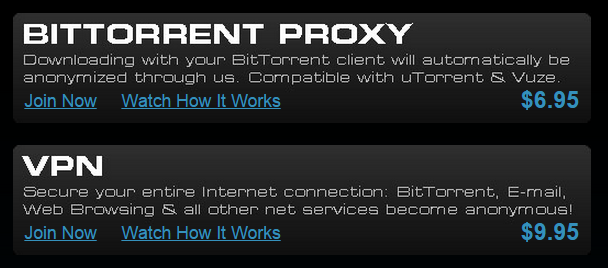 3. Features And General Overview: Is This Service For You?
Normally, privacy services offer a VPN service, along with a special software to connect to it. A VPN is a tunnel between your computer and the anonymization service, encrypting your traffic and replacing your identity with an anonymous one. Usually, the clients are designed in a way that allows for easy one-click installation, often some additional features like a "kill switch" to avoid any traffic leaks, and a number of different locations to get the best speed.
BTGuard is a bit different. Their main service is a BitTorrent proxy, not a VPN. The main difference is that a BitTorrent proxy is meant to only run your torrent traffic through the anonymization service, while leaving all your other traffic unprotected. In case you want to also encrypt your traffic (to hide your traffic and the fact you use torrents from your ISP is network administrator), there is also an additional program that does the job.
Both this encryption service and the VPN client are kinda unprofessional though. They do their job, but both have to be setup manually, which is usually made easy by a setup wizard. But there are tutorials for that, and they are all reasonably easy to follow.
While their VPN is very basic (supported protocols are PPTP and OpenVPN), offering only a few locations and no additional features such as a "kill switch" to stop traffic leaks when an accidental disconnect occurs, it does its job. Some people report frequent disconnects, but we were not able to replicate the issue. It seems to be working fine.
4. Security And Privacy: How Protected Are You With Them?
Here, it depends on what you want and need. As this service is made mainly for BitTorrent downloading, people tend to have different expectations with this service than regular VPN users. As can be seen in our article "How We Test VPNs", there are usually two different aspects that need to be considered:
HOW STRONG IS THE ENCRYPTION?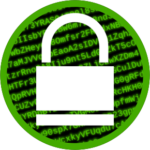 When you simply use the BitTorrent proxy, there is no encryption, so basically your IP is obfuscated but your network administrator or ISP can still scan your traffic and know what you're doing. If your ISP is throttling torrents or you don't want them to know what you're doing, maybe because of some policies forbidding any file sharing traffic, you have to install the torrent traffic encryption software (say that three times fast…). This will open a secure SSH tunnel to the server, which should be strong enough so that no one can track you.
This can stop you from connecting to certain trackers though. BTGuard even explicitly states on their website:
[x_blockquote cite="BTGuard Website" type="left"]We DO NOT recommend encryption on the proxy. It only works with TCP, which means many torrents will not work because they require UDP. Your IP is still safely hidden without the encryption. If you really desire encryption we suggest switching to the VPN by contacting support.[/x_blockquote]
The VPN, on the other hand, comes with PPTP and OpenVPN as protocols, the later being fairly safe. On the other hand, BTGuard only offers regular encryption and not the super-strong 256 bit AES some others have, but it can still be considered as reasonably strong. This means that on the encrytion side of things, you should be good. Keep in mind though PPTP is extremely easy to crack and should only be used if there is absolutely no way you can use the indefinitely more secure OpenVPN!
PRIVACY POLICY: WHAT EXACTLY IS LOGGED, AND IS THERE A WAY TO MATCH AN EXTERNAL IP WITH YOUR REAL IDENTITY?
Again, different things matter here: What information the provider keeps on their servers about you (which is Paypal email, your name and IP when signing up to mitigate fraud) and if they log your activity. Additionally, for maximum security, it should be impossible or at least very difficult to match an external IP (the anonymous one you get when connecting) to your real identity.
Here, BTGuard stated in a recent interview with TorrentFreak:
[x_blockquote cite="BTGuard to TorrentFreak" type="left"]"Rest assured that we are committed to our customers' privacy. As stated in our privacy policy, we do not log our customers' usage or IPs and never will," one customer was told by BTGuard.[/x_blockquote]
So you should be good. It would also not make much sense for a torrent-focused service to keep any IP logs, due to the very real possibility of users downloading copyrighted material through their tunnel…
Note: It should be interesting for some to know that BTGuard has had a pretty massive security issue in the past, as passwords were saved in plain text on their servers, allowing a potential hacker to decrypt peoples traffic in case they got access to their servers. The problem got fixed though.
5.  Speed: How Fast Is It?
Usually, we signup for a service and do some in-dept speed tests when we review a provider, but for BTGuard we didn't because we were not able to get a free test account. There are different reports out there, ranging from "never had a problem, decent speed" to "incredibly slow". The latest reports we got is that they have kinda fixed their problems, and speeds are reasonable. Torrent downloaders are not used to very high speeds anyway, at least they mostly don't expect to fully max out their connection, so we suspect you should be good.
We asked people on reddit about their experiences, and will keep you posted as soon as we get some reports.
7. Support: How Can You Get Help
There is only one way to reach the support of BTGuard: per email, or using their support form on their website. Reports by users state that it is very difficult to get responses from their support, as they mostly just send you a link to their support wiki.
If you like to have a good support team helping you when something is wrong, you should pick a different provider.
The Verdict:
BTGuard is kind of okay if you want to download torrents anonymously, but if you need it for anything else we would recommend you to look into other alternatives. Especially if you like to keep your BitTorrent and regular traffic separate, and like to have things as easy as it gets, we can recommend you Torrent Privacy as an alternative (review will follow soon), and if you want a totally hands-off alternative but want to anonymize your whole traffic, HideMyAss is a good choice.
On the other hand, pricing is pretty reasonable and the owners are friends of the guys behind TorrentFreak. Speed varies though, and there are other services that offer better quality.
[x_line]
PS: A reader recently wrote us he did a search for a site we recommended, and landed on the wrong page. Honestly, we have no idea how this might have happened, but here is a live preview of the correct BTGuard website. Better yet, just click on the link at the top of the page, and you'll be redirected to the right place, period.